Technical Character Artist
CDI
Lyon - Rhône, France
il y a 801 jours
---
Cette annonce est désactivée, il n'est donc plus possible d'y postuler.
Vue d'ensemble
To expand its Animation and Character Art teams, Arkane Studios is seeking talented Technical Character Artist to join us for a new unannounced project.
Under the Producer responsibility and in close collaboration with the Technical Director, the technical character artist/Animator will work with the animators and the character modelers to define, create and maintain the characters production and animation workflow
Responsibilities:
Create and maintain an efficient animation and character production pipeline to support the Art and Design intentions, and to increase the productivity of the animation and modelers team
Collaborate with animators to design motion controls
Script tools for the animation team
Work with the modelers to create models that meet technical needs
Develop new techniques and processes to solve character production challenges
Design, create, test and maintain character rigs/setups
Develop and maintain character motion and deformation systems
Support and improve the integration of animation assets from Maya to game engine
Handle the most technical tasks related to characters set up and implementation:
Rig and skin a variety of character assets, (heads and bodies), garments and gear
Characters physics simulation setup and implementation (ex: cloth, ragdoll)
Any other technical tasks like gore parts, attachments, etc.
Profil(s) recherché(s)
Requirements:
At least 2 years of experience in the game industry
In-depth knowledge of Maya
Create and maintain character and props rigs/setups
Proficiency in Python and Mel, ability to write tools to streamline the rigging and animation process
Preferred Skills:
- Strong interpersonal and communication skills
- User oriented and problem-solving skills
- Maya C++ Api is a plus.
- MotionBuilder is a plus.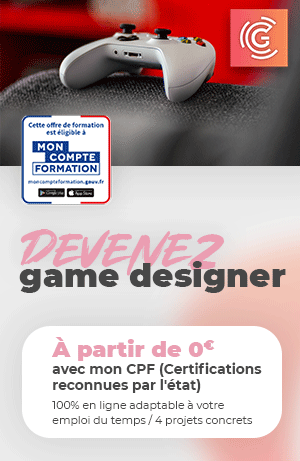 Date de publication initiale : 10/09/2019
---