Web Analytics Project Manager M - W - Nb H/F
CDI
SAINT-MANDE, 94160
il y a 148 jours
---
Cette annonce est désactivée, il n'est donc plus possible d'y postuler.
Vue d'ensemble

Description de l'entreprise :

Ubisoft's 20, 000 team members, working across more than 40 locations around the world, are bound by a common mission to enrich players' lives with original and memorable gaming experiences. Their dedication and talent has brought to life many acclaimed franchises such as Assassin's Creed, Far Cry, Watch Dogs, Just Dance, Rainbow Six, and many more to come.

Ubisoft is an equal opportunity employer that believes diverse backgrounds and perspectives are key to creating worlds where both players and teams can thrive and express themselves. If you are excited about solving gamechanging challenges, cutting edge technologies and pushing the boundaries of entertainment, we invite you to join our journey and help us Create the unknown.

Description du poste :

Ubisoft Entertainment, a global leader in the video games and entertainment software industry, is currently seeking a Web Analytics Project Manager. The Web Analytics Project Manager works hand in hand with Web Analytics management to support strategic objectives and priorities as well as participating in planning decisions. You will BE responsible for managing web analytics scope, communication with stakeholders and coordinating acceptance of deliveries, supporting and facilitating dozens of analytics projects across the Ubisoft Web Analytics Platform. You will work with our various worldwide marketing and web production teams worldwide to provide clear communication leading up to successful delivery of all projects. You promote team synergy, manage the various stakeholder relationships and are responsible for project management methods and procedures. The web analytics project manager reports to the Senior Web Analytics Platform Manager within the Web Group.

Responsibilities :

Global Team Synergy
- Implementation of best practices and workflows for the global web development digital marketing teams to improve global productivity & collaboration. (Processes, Jira ticket allocation, Confluence documentation, Dev resource assignments, time management, project follow-up...).
- Lead implementation and ensure adoption of development processes and workflows for both NCSA and EMEA regions.
- Lead operational meetings between Content and Development teams.
- Support and oversee project management practices (estimates, timelines, scoping, risks, blockers / pain points, project status and progress reports).
- Preparation of proposals and project plans for all phases of systems planning, wireframes, design, development and implementation from business/project owners.

Development Team Workload / Projects Assignments & Follow-up
- Coordinates and communicates development activities with developers and stakeholders.
- Ensure scrum master role in Agile methodology (Scrum meetings, team velocity tracking, retrospective and progress reports).
- Define workflows, provide direction and establish tool development requirements.
- Communicating with project stakeholders on timeline and technical feasibility from development teams.
- Creation and management of all project schedules.
- Works closely with engineering, technology groups and business partners to understand and manage requirements across all channels, line-of-business applications and technologies.
- Working in task management system/tools/documentation (JIRA, Smartsheet, confluence...) to organize day-to-day and long-term projects for the web development team.

Management
- Management responsibilities for project manager.



Profil(s) recherché(s)
Qualifications :

- Strong experience in Project Management and knowledge of website design, website production, website UX, and basic QA principles.
- Experience in managing large-scale projects and capacity planning, managing interdependencies, aligning priorities across teams.
- Strong experience of multidisciplinary team management and ability to translate technical requirements for all audiences.
- Excellent time management skills with the ability to juggle multiple simultaneous projects.
- Experience with web content management systems.
- Excellent communication skills (spoken and written) and attention to detail.
- Strong ability to facilitate interactions (among individuals and groups) in a fast-paced work environment.
- Experience with the Agile process (Scrum, Kanban) and task management systems.
- Experience with the Atlassian software suite (Jira and Confluence).
- Influencing skills, excellent judgement, initiative and autonomy.
- English-French language skills to foster collaboration with bilingual teams.

Extras :
- Experience as a Product Owner or as Scrum master or as a web developer.
- Knowledge of Google Analytics, Adobe Analytics, Omniture, or similar platforms.
- Experience with MS Office Suite, especially SharePoint, PowerPoint, OneNote and Excel.
- Experience with Photoshop and design skills.
- Empathy and listening skills / Team spirit.
- Strong analytical and synthesizing skills.
- Solutions-oriented, fast-learner, hands-on and positive attitude.
- A passion for video games and self-starter with a sense of humor.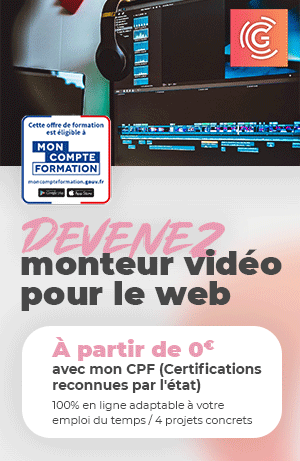 Date de publication initiale : 05/05/2022
---