Vulnerability Security Specialist (M/W/NB)
CDI
Saint-Mandé, Île-de-France
il y a 96 jours
---
Cette annonce est désactivée, il n'est donc plus possible d'y postuler.
Vue d'ensemble
Job Description


As a Vulnerability Management Technical Program Manager you will support the day-to-day vulnerability mitigation activities as well as efforts to implement best practice methods, processes, tools and drive continuous improvement initiatives at Ubisoft. You will be joining Ubisoft within the Security & Risk Management Team ? SRM, which is a global team across Europe, Asia and the Americas. SRM's scope covers different spheres of security from our games, to securing our cloud environments to making sure are employees use our technological environments safely.
More precisely, in this role, you'll act as the main point of contact and facilitator for vulnerability management within Ubisoft's SRM group. Acting as a bridge between SRM and Ubisoft as a whole, you'll need to present insightful results in simple, yet, effective business terms. As part of your mission, you will follow up on security assessments, coordinate security patching, assist vulnerability management, help minimize attack surface area, and recommend corrective actions.
As part of this team, topics you will work on will include cloud environments, network architecture, security audits, developing policies and security patch management. We don't expect you to know all this, but you'll be able to ramp up on these technologies as well as many others.
Join us and empower SRM to remain a world-class reference for the entire gaming industry!
Your role:
In partnership with business teams, IT and Uplay team, the Technical Project Manager will work closely with product owners, development, design, and testing team to deliver websites and interfaces for the Ubisoft's subscription service and provide engaging experience to the players around the world. The Technical project manager's role is to manage the development, scoping, growth, roadmap, tracking and communication across various stakeholders. The technical Project Manager will ensure that the Subscription program objectives are achieved through successfully executing and tracking agreed initiatives in coordination with IT and Business teams.
Your mission will be as below:
Manage the end-to-end workflow for handling and responding to vulnerability reports, from Red/Blue Teams and scanning technologies while working with IT engineering and gaming studio organizations
Collaborates with infrastructure and application owners on security hot-fixes or patch management validation
Generate remediation action plans and corresponding tickets for system and application owners to remediate identified flaws
Collaborate with system and application owners through the remediation lifecycle
Develop periodic reports on the discovery and closure of vulnerabilities to maintain stakeholder accountability
Supports the cyber incident response team in specified vulnerability discovery and identification tasks during crisis management
Assist in documenting standard operating procedures
Stays abreast of current and emerging Vulnerability intelligence to communicate and prioritize risk to internal stakeholders.
Serve as the authority for the platform and metrics reporting.
Lead the management and maintenance of patch management platforms/tools, including troubleshooting.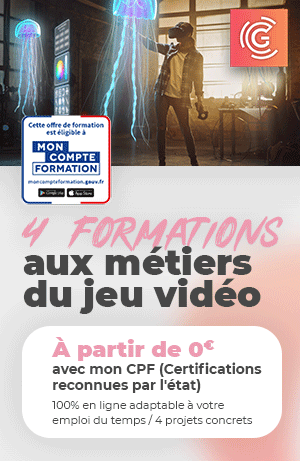 Date de publication initiale : 28/06/2022
---