User Researcher
CDI
Montreuil
il y a 241 jours
---
Cette annonce est désactivée, il n'est donc plus possible d'y postuler.
Vue d'ensemble
Company Description

Ubisoft teams are driven by their desire to enrich the lives of players with original and memorable entertainment experiences. They give life to worlds, real playgrounds where the imagination can express itself freely, giving rise to moments of surprise, fun and adventure that also allow the player to learn and discover himself.

At Ubisoft, you have the opportunity to collaborate and evolve with passionate teams that are pioneers in their field, all over the world. You will progress in a caring and inspiring environment in which you will push the limits of imagination and technology to create the worlds that will excite our players.

As part of its development, Ubisoft is looking for the User Research laboratory of the Paris studio:

A User Researcher

Are you ready to take on new challenges?

Do you want to offer great experiences to players? Come join us !

Job Description

Your Daily Quest

The service: The Paris User Research Lab of Ubisoft Paris is a dynamic and growing team, which occupies a key position in Ubisoft's player-oriented strategy. The Lab organizes playtests, workshops, and studies on almost all Ubisoft games to support development teams and inform top management decisions.

Ambition of the position: in collaboration with the other members of the Lab, you work on the organization of test sessions and workshops. You contribute to the development of the department's activity and bring a reflection on the user research strategy at Ubisoft.

Main missions:

You work within the User Research Lab in Paris, in close collaboration with the game development teams and with the other User Researchers of the service.

On the projects for which you are responsible, after receiving the test requests from the studios:
You support the Test Lead in the reformulation of the teams' needs
You build tailor-made methodologies, able to respond to the rapid evolution of video games and the specific constraints of the industry
You join a team of researchers in order to actively participate in the accomplishment of the following missions:
Logistical preparation of tests with various objectives and constraints
Recruitment and welcoming of players
Collection of qualitative, quantitative, and biometric data during test sessions
Analysis of test results and creation of actionable and impactful deliverables, allowing teams to refine and improve the design of our games



Participating in the life of the service and in the management of numerous Ubisoft projects, you assist other User Researchers with these various tasks.

In order to best meet the needs of the development teams, you work in collaboration with the many user-centric actors at Ubisoft (e.g. quantitative analysts, market experts, UX designers).

Qualifications

Your Skills


With a Bac+4/+5 training in a field related to user experience (eg Game Design, Psychology, Human and Social Sciences, Management Sciences), you have a first experience in the field of User Research, UX or User Testing.
You like to collaborate and are comfortable speaking. Your skills allow you to lead constructive discussions in a challenging environment.
Autonomous and rigorous, you show good qualities of analysis and synthesis that allow you to solve complex situations and problems.
Fluent English, both spoken and written, is essential for this position with an international dimension.
Speaking french is a plus


Additional Information

We are an equal-opportunity employer and value diversity at our company. We do not discriminate on the basis of race, ethnicity, religion, gender, sexual orientation, and age or disability status.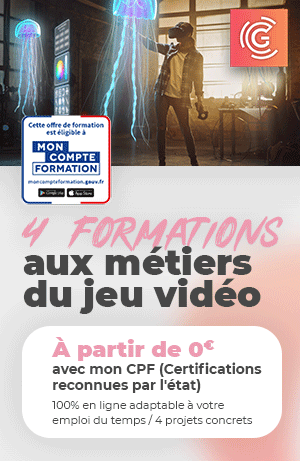 Date de publication initiale : 16/03/2022
---