Threat Intelligence Analyst ? Security and Risk Management team (W/M/NB)
CDI
Saint-Mandé
il y a 276 jours
---
Cette annonce est désactivée, il n'est donc plus possible d'y postuler.
Vue d'ensemble
Ubisoft's 20,000 team members, working across more than 30 countries around the world, are bound by a common mission to enrich players' lives with original and memorable gaming experiences. Their dedication and talent have brought to life many acclaimed franchises such as Assassin's Creed, Far Cry, Watch Dogs, Just Dance, Rainbow Six, and many more to come.
Ubisoft is an equal opportunity employer that believes diverse backgrounds and perspectives are key to creating worlds where both players and teams can thrive and express themselves. If you are excited about solving game-changing challenges, cutting edge technologies and pushing the boundaries of entertainment, we invite you to join our journey and help us create the unknown.
Job Description
Summary
You will be joining Ubisoft within the Security & Risk Management Team ? SRM, which is a global department across Europe, Asia and the Americas, as a Cyber Threat Intelligence (CTI) Analyst you will be responsible for collecting available information about cyber threats, analyzing the information to determine actionable intelligence to inform Security Operations and disseminate that intelligence in different ways to key stakeholders. You will report directly to the Threat Intelligence Team Lead, and will collaborate with team members from Security, IT, as well as Legal, Privacy, and Communications.
The Cyber Threat Intelligence Program is under construction, and we are looking for an experienced, self-driven analyst that can operate independently and contribute to the maturation of the program. The ideal candidate will seek to improve others while continuously learning and identifying ways to enhance the team's analytical tradecraft. As, we've launched CERT-Ubisoft in 2020, you will have the opportunity also to exchange directly with other CERTs with the InterCERT & TF-CSIRT members.
Mission
Cyber Threat Intelligence Activities
Monitor intelligences sources, identify actual and potential cyber threats to Gaming Industry but also follow APT & cybercrime groups
Actively research emerging techniques leveraged by ATP actors, criminal enterprises, and others
Work with other first line security teams to bring intelligence to threats and vulnerabilities.
Produce written tactical, operational, and strategic intelligence products.
Participate in security incident management for CTI analysis to search, enrich and document Threat actor profiles, infrastructures and TTPs used.
Participate in inter-team discussions and workshops with Security teams related to anticipation, detection, protection, and deception
Participate in team meetings, innovations, roadmap, sources choices, PoCs and activity as required to fulfil role.
Responsibilities
Utilize threat intelligence to protect Ubisoft and its customers from threat actors
Act as a Subject Matter Expert for SRM department with internal and external team,
Design the scope of solutions based on security best practices and industry standards.
Contribute to improvements in Ubisoft security guidelines, standards, and procedures
Communicate effectively, guide, and support security improvements.
Profil(s) recherché(s)
Qualifications
Relevant experience
To qualify for the role, you must have
Experience in information security with Cyber Threat Intelligence, Digital Forensics, and/or Incident Response
Outstanding written and oral communication skills
Proven ability to translate complex information sets into actionable recommendations that can be utilized by the security teams to enhance our security posture
A strong understanding with the intelligence cycle and collection requirements
Experience utilizing the Diamond Threat Model, Mitre Att&ck framework or Cyber Kill Chain
Experience collecting and analysing raw information to produce intelligence reports
Understanding of common attack techniques such as reconnaissance, scanning, exploitation, pivoting, and persistence
Experience tracking APTs and criminal actor groups
French & English are required both orally and written
Skills and knowledge
Ideally, you'll also have one or more certification
GCTI Certification/SANS FOR578
GOSI Certification/SANS SEC487
GCFA Certification/SANS FOR508
Other certifications can be considered if deemed relevant
Skills and attributes for success
Strong writing skills
Ability to work independently
Expert understanding of cybersecurity principles
Ability to think abstractly
Significant attention to detail
A natural desire and mindset to ask questions and investigate
Informations complémentaires
Additional Information
Skills and competencies show up in different forms and can be based on different experiences, that's why we strongly encourage you to apply even though you may not have all the requirements listed above.
At Ubisoft, you can come as you are. We embrace diversity in all its forms. We're committed to fostering a work environment that is inclusive and respectful of all differences.
Ubisoft's perks
ð Profit Sharing, yearly company saving plan. 25 paid time off + 12 additional paid days off. 50% of your Navigo pass is paid by the company, lunch vouchers (9/day), healthcare for you and your family, and lots of Ubisoft additional perks.
ð Our brand new office is located in Saint Mandé, (Metro line 1, Saint Mandé station). Gym available in the building. Ability to work remotely.
Recruitment process
[30 minutes] : phone call with a Recruiter,
[60 minutes] : interview with a the manager of the role and a Recruiter,
[60 minutes] : we will send you a case study to prepare (we give you a full week to deliver 3-5 hours of work), you will then present the business case during a one-hour long visio presentation with the manager of the role and the Director of Security Operations.
[30-60 minutes] : discussion with security operations experts from Ubisoft to discuss the collaborative aspects of position.
Summary
Type: Full-time
Function: Analyst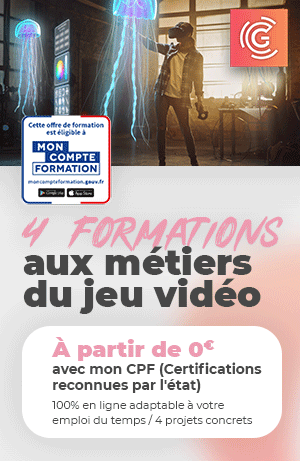 Date de publication initiale : 28/04/2022
---