Technical Sound Designer - Unannounced Project M - Nb - W H/F
CDI
PARIS, 75000
il y a 13 jours
---
Cette annonce est désactivée, il n'est donc plus possible d'y postuler.
Vue d'ensemble

Description de l'entreprise :

Ubisoft's 20, 000 team members, working across more than 30 countries around the world, are bound by a common mission to enrich players' lives with original and memorable gaming experiences. Their commitment and talent have brought to life many acclaimed franchises such as Assassin's Creed, Far Cry, Watch Dogs, Just Dance, Rainbow Six, and many more to come. Ubisoft is an equal opportunity employer that believes diverse backgrounds and perspectives are key to creating worlds where both players and teams can thrive and express themselves. If you are excited about solving game-changing challenges, cutting edge technologies and pushing the boundaries of entertainment, we invite you to join our journey and help us create the unknown.

Description du poste :

- Participate in R&D tools for project-specific audio systems and challenge audio systems.
- Establish and improve guidelines and pipelines (budget, format, submission validation...).
- Collaborate in the optimization of the workflow between the audio middleware (Wwise) and the game engine to ensure the integration of new features.
- Create new tools with reascript for the sound team and provide technical documentation on new tools and features/knowledge for development team and other projects.
- Work with houdini for procedural sound.
- Provide support to the team for audio integration.
- Debug any content and provide assistance to the team in the debugging process.



Profil(s) recherché(s)
Qualifications :

- You have a significant experience in video game audio.
- You have experience with audio implementing tools.
- You have knowledge with software or dedicated plugins for audio processing (ex : Reaper, Pro Tools, Cubase, Ableton and so on).
- You have good knowledge of audio hardware and recording process.
- You have excellent learning skills to master new tools.
- You are autonomous, rigorous, team player you work iteratively.
- You are comfortable working with international profiles in English (spoken, written).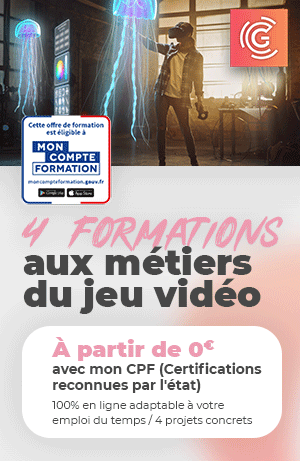 Date de publication initiale : 15/06/2022
---