Technical Product Manager
CDI
Paris, Région Île-de-France, 75000 - Paris
il y a 175 jours
---
Cette annonce est désactivée, il n'est donc plus possible d'y postuler.
Vue d'ensemble
Contentsquare is a digital experience analytics company dedicated to making the digital world more human through online experiences built on trust, privacy, and accessibility. Since our founding in France in 2012, we have grown to be a truly global team, representing more than 70 nationalities in offices across the world, including New York, London, Paris, Munich, San Francisco, Barcelona, Amsterdam, Tel Aviv, Tokyo, Singapore, and more.
We've been recognized by Frost & Sullivan as a Global Company of the Year, and by Wired Magazine as one of Europe's hottest startups. In July of 2022, we raised $600M in Series F funding, doubling our valuation to $5.6B. But we're not stopping there.
To reach our ambitious goals for the future, we will be nearly doubling the size of our global workforce in the next 2 years. Want to learn, innovate and contribute your unique perspective to an industry leader? Join the team dedicated to bringing more human analytics to the world!
The Role :
Contentsquare is looking for a Technical Product Manager to join our core team. Contentsquare core team mission is to:
Develop and maintain core components of our architecture used by different Contentsquare product domains in a scalable, secure and cost effective way.
Take into consideration business core requirements for new markets, new industries and customer specific needs.
In this role, you will contribute to Contentsquare core team strategy by understanding Contentsquare different product technical challenges and how to leverage best-in-class industry to help the team to propose most adapted solutions. For instance:
You will help the platform team to collect and understand internal or external cloud needs.
You will work on a strategy to address them (ex Cloud Infrastructure, Cost, Scalability, Security, Privacy topics...).
You will be responsible for the performance and efficiency of all technical services and tools used by Contentsquare teams.
Responsibilities:
Spend time with Contentsquare internal or external users and partners to identify their needs, desires and pains.
Build a strong vision and strategy to address these opportunities and work closely with stakeholders to define the most efficient OKR.
Act as a leader to get different teams and stakeholders' buy-in on your initiatives.
Collaborate closely with platform engineers, developers, data engineers from different teams to ideate and deliver the best solution to our customers.
Define metrics and KPIs to measure success and performance of your solutions over time.
Work in collaboration and Influence other teams to ensure successful outcomes in your product scope.
Be accountable for the success of the product.
Profil(s) recherché(s)
Requirements:
You have 5+ years of Product Management experience and a strong technical background.
Or you have a strong technical background and willingness to develop your product skills.
You have led a software core product or component from the discovery to the shipping steps.
You have strong analytical skills to understand and solve complex problems.
You know how to get things done on time and prioritize tasks.
You have excellent communication skills and the ability to articulate both verbally and in writing a compelling vision.
You are fluent in both spoken and written English.
Informations complémentaires
Why you should join Contentsquare
We're humans first. We hire talented people and provide them with the trust, resources and flexibility to get the job done
We invest in our people through career development, mentorship, social events, philanthropic activities, and competitive benefits
We are a fast growing company with a track record of success over the past 10 years, yet we operate with the agility of a startup. That means a huge opportunity to make an immediate and lasting impact
Our clients, partners and investors love our industry-leading product
To keep our employees happy and engaged, we are always assessing the benefits/perks we offer to ensure we are competitive. Here are some we'd like to highlight:
Virtual onboarding, Hackathon, and our annual kickoff trip on a global basis! You have the opportunity to interact with our global colleagues
Generous paid time-off policy (every location is different)
Immediate eligibility for birthing and non-birthing parental leave
A Culture Crew in every country to organize regular outings such as game nights, movie nights, and happy hours
Every full-time employee receives stock options, allowing them to share in the company's success
We offer many benefits in various countries -- ask your recruiter for more information
Uniqueness is embedded in our DNA as one of our core values. We welcome everyone to apply.
Contentsquare is an equal opportunity employer. Qualified applicants will receive consideration for employment without regard to sex, gender identity, sexual orientation, race, color, religion, national origin, disability, protected veteran status, age, or any other characteristic protected by law.
Your personal data is used by Contentsquare for recruitment purposes only. Read our Job Candidate Privacy Notice to find out more about data protection at Contentsquare and your rights.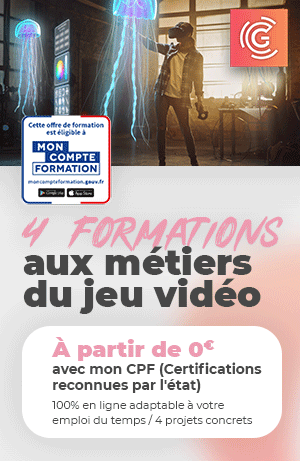 Date de publication initiale : 16/08/2022
---
Ces annonces peuvent vous intéresser !