Technical Designer M - F - Nb H/F
CDI
MONTPELLIER, 34070
il y a 13 jours
---
Cette annonce est désactivée, il n'est donc plus possible d'y postuler.
Vue d'ensemble

Description de l'entreprise :

Ubisoft teams are driven by their desire to enrich players' lives with original and memorable entertainment experiences. They give life to worlds and real playgrounds where the imagination can express itself freely, leading to moments of surprise, fun and adventure that also allow players to learn and discover themselves.

At Ubisoft, youhave the opportunity tocollaborate and grow with passionate and pioneering teams from all over the world. You will BE a part of an exciting and inspiring environment in which you will push the limits of imagination and technology to create worlds that fascinate our players.

Description du poste :

Within our studio in Montpellier, France, you will BE part of Beyond Good & Evil 2's Technical Design team. You will implement features / systems using our data-driven pipelines & BE a proactive problem solver.

You will play a role in listing and track Technical Design needs & will BE the main point of contact of Technical Design topics for your features / systems.

As a Technical Designer, your responsibilities / missions are :

- Organize & implement game systems / features using our data-driven pipelines.

- Produce templates to improve iteration speed, reuse and optimization.

- Create data architectures that allow game designers to tweak systems & features easily.

- Collaborate with Design Technical Directors to production requirements for our brand new engine Voyager.

- Obtain in-depth knowledge of the engine & bridge the gap between design and engineering teams.

- Contribute to stability, optimization and debugging.

- Write documentation dedicated to technical processes.



Profil(s) recherché(s)
Qualifications :

- With graduate training in design and technology, you have a significant experience as a Technical Designer.

- You are autonomous, with analytical mind & soft skills that allow you to work effectively in a team and communicate your ideas.

- Fluent in English to work in an international context and to interact with your non-French-speaking colleagues.

- Good technical knowledge of mainstream game engines (Unreal, Unity, Cryengine, etc).

- Visual scripting languages experience (Blueprint, Bolt, Flowgraph etc).

- Understanding of scripting languages is welcome (Python, LUA etc).

- Interested in video game culture.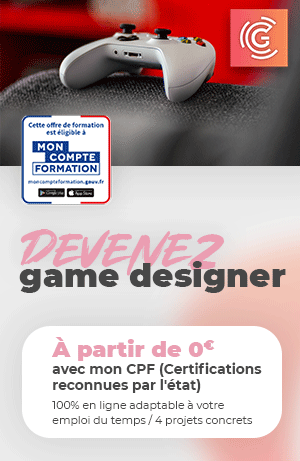 Date de publication initiale : 02/05/2022
---