Technical Customer Support Representative - German Speaking (M/F/X)
CDI
Paris
il y a 19 jours
---
Cette annonce est désactivée, il n'est donc plus possible d'y postuler.
Vue d'ensemble
Since 2015, Shadow helps you remain free from your hardware constraints and allows you to benefit from the best of PC through the Cloud. You can work, create and play everywhere and at any time.
As a pioneer and creator of one of the first high-end cloud PCs, we believe making high-powered tools easily accessible will help people achieve extraordinary things.
Our company is growing. Fast. In 5 years, we've gone from a small startup based in a Paris apartment to an international team of 150 people servicing tens of thousands of users. And thanks to their feedback and support, we keep on expanding into more countries and launching more innovative products.
But Shadow is primarily a company based on its people. Where each individual makes a difference by trying to make the impossible possible.
Our ambitions are sky-high to forever revolutionize the way technology is used, so if you want to join us on this great adventure, we'd love to have you on the team!
We are actively looking for a German Speaking Customer Support Representative to join our Support team!
The Support team:
The Support Team aims to contribute to customers' satisfaction around the world by connecting them with the internal teams of the company.
Therefore, the Support Team ensures an amazing Shadow experience.
Your role:
As the first point of contact with our end customer, your objective is to answer user requests (technical bugs, information) and to process them by identifying the problem, collecting the relevant information, and making a diagnosis. You will aim at assisting customers in solving their problems but also being a professional guide to them in the optimal use of the Shadow product.
You will have to be aware of users' needs in order to be able to help them and figure out the improvement levers of the product.
Your Goals:
- Answer customer requests by email, chat, and phone;
- Diagnose technical problems encountered by the customer and guide them on how to make the most of Shadow's service/product;
- Proactively provide ideas, suggestions for improvement/creation of Help Center;
- Monitor issues/news impacting customers;
- Consolidate, analyze and communicate needs to improve the product;
- Greet the customer and assist them in getting started with the product;
- Work in close collaboration with all the support and the company teams.
Your Profile:
You do not recognize yourself in 100% of the criteria below? Send your CV anyway! These are not all mandatory: Your passion, your curiosity, and your motivation will help us to make you grow ;)
- You have a first experience in a similar position;
- You have a strong capacity to adapt and understand our customers' needs;
- You got used to ticket management tools;
- You have a strong appeal to the tech world;
- The computer and its components are no longer a mystery to you;
- You are the new Sherlock, you know where to get information;
- You are at ease on the phone, empathetic, diplomatic, and a good listener;
- You enjoy teaching and helping others;
- You are autonomous and proactive in your tasks;
- You are a team player, you will work closely with several teams to achieve a common success;
- You are fluent in German (written and spoken);
- You are fluent in English or French as well (written and spoken).
Our perks:
- A passionate team with a great work atmosphere!
- Your very own Shadow;
- Cool offices in the heart of Paris (2nd district). Perfect for happy hours after work!
- A best-in-class employee representative group (CSE in French) to help you through all situations and provide you with deals off certain purchases (gym, cinema, etc.) (via Leeto platform);
- The best tools to facilitate your experience at Shadow (Payfit, Alan, Swile?);
- Work-from-home days possible on this position. You can also come every day if you wish!;
- Snacks at will;
- Everything to spend quality time with your colleagues: video game arcade, darts, game nights, ...
- Breakfast from Monday to Wednesday to start the week with energy;
- The rest is to be discovered ;)
And of course:
- Meal voucher (via Swile);
- 50% off pass Navigo ;
- 50% off health insurance (ALAN).
Your recruitment process:
We will set up a 30-minute call with our recruitment team to get to know you better. If we both (you and us) feel it's a good match, you will meet:
1) Edward, our Production Manager accompanied by one of the Team Leaders
2) Renaud, our Chief of Support officer
3) Hédi, our Talent Manager
Don't wait any longer, join us!
At Shadow, we are committed to building and fostering an environment where our employees feel included and heard. ??We promote diversity where individual differences are recognized, valued, and respected in order to develop the full potential and strengths of everyone. Be yourself, all are welcome ;)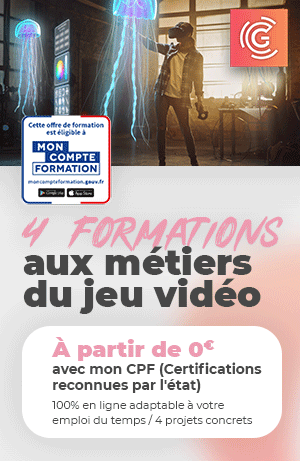 Date de publication initiale : 15/02/2023
---