Technical Artist [Star Wars Project] M/NB/W
CDI
Montreuil, Centre-Val de Loire
il y a 29 jours
---
Cette annonce est désactivée, il n'est donc plus possible d'y postuler.
Vue d'ensemble
Technical Artist [Star Wars Project] M/NB/W
Ubisoft's 21,000 team members, working across more than 30 countries around the world, are bound by a common mission to enrich players' lives with original and memorable gaming experiences. Their commitment and talent have brought to life many acclaimed franchises such as Assassin's Creed, Far Cry, Watch Dogs, Just Dance, Rainbow Six, and many more to come. Ubisoft is an equal opportunity employer that believes diverse backgrounds and perspectives are key to creating worlds where both players and teams can thrive and express themselves. If you are excited about solving game-changing challenges, cutting edge technologies and pushing the boundaries of entertainment, we invite you to join our journey and help us create the unknown.
JOB DESCRIPTION
As aTechnical Artistat Ubisoft Paris you will be working together with the team atMassive Entertainmentto create a new story-drivenopen-worldvideo game set in the Star Wars galaxy. Our goal is to create a game and a story that bring both new and lifelong fans on an immersive and outstanding journey, which will stay with them for years to come.
Evangelizearound your subject to push the limits and technical constraints
Adapt to artistic and technical constraints to create processes and benchmarks thatmaximize production flow
Provide dailysupportto the Art and Technical team and help clearing up the specific problems of production bottlenecks
Animate Memory andPerformancesubjects
Documentthe Technical and Art pipelines
QUALIFICATIONS
Must have :
You hold an advanced degree and have substantial experience as a Technical Artist on games productions:
You are proficient in a major DCC (3ds Max, Maya, Blender)
You have significant experience on a gaming engine and an overall understanding of the real-time artistic pipeline and workflow.
You are curious and have solid deductive skills
You can work efficiently on a team and communicate your ideas.
You can speak English in a professional environment
Nice to have :
You have scripting skills in Python
You can speak French
ADDITIONAL INFORMATION
/!\ A portfolio, website or other document showing your work is required, otherwise your application will not be properly evaluated.
This position requires your presence on site several days a week.
Position to be filled as soon as possible based in Montreuil (93).
Check out this guide to help you with your application, and learn about our actions to encourage more diversity and inclusion.
LET OUR TEAM MEMBERS TELL YOU ABOUT THEIR JOB3D Printing and Neo-Retro: Futuristic Fashion in Just Dance and Roller Champions
Two of Ubisoft's most recent games, Just Dance 2023 Edition and Roller Champions, have leaned heavily into a futuristic aesthetic in their characters' costumes, and each has a very specific vision of what that "future" looks like.
25 Years of Animation at Ubisoft With Gilles
In 1997, Gilles Monteil thought he was applying to Ubisoft to be a motion capture actor, but instead he became an animator. Over 25 years, he helped build an animation powerhouse at Ubisoft and create some of our most emblematic characters.
FAQCan I submit an open application?
We do not process open applications, you can find all our open positions on the Ubisoft Careers page by clicking on the ?Search jobs' button.
How can I check my application status?
You can check your application status by logging into your SmartRecruiters candidate profile (my.smartrecruiters.com)
I am not familiar with the video game industry. Would I fit into Ubisoft?
At Ubisoft, everyone is welcome! We seek people passionate about their specialties, jobs or the entertainment industry in general.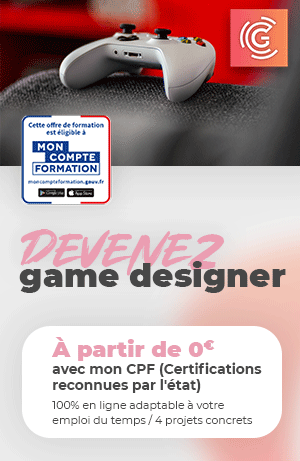 Date de publication initiale : 17/04/2023
---