Technical Artist F - M - Nb - New Project H/F
CDI
LYON, 69000 - Rhône
il y a 295 jours
---
Cette annonce est désactivée, il n'est donc plus possible d'y postuler.
Vue d'ensemble

Description de l'entreprise :

Play as a team, Race for excellence and Get creative ! At Ubisoft Ivory Tower, we are driven by these values every day since 2007, join us to work on our new project as a Technical Artist (F/M/NB).

Description du poste :

On this new project led by Ubisoft Stockholm, we're exploring what's possible with the Snowdrop engine, reclaiming our playful curiosity, and building the future of games.

As a Technical Artist, you will have daily interactions and collaborate with our team of artists, coders, designers among others to create enhanced workflows and pipelines for vehicle creation and integration.

MAIN MISSIONS :
- Learning game engines pipelines and establishing vehicle pipeline specifications.
- Understanding and following the technical constraints regarding the engine and the game systems : player interaction, handling, damage, animations, etc.
- Verifying the quality of your work once imported into the game, and make improvements accordingly.
- Actively collaborating with other teams to integrate vehicle assets in game.
- Documentation of the Technical and Art pipelines.
- Interact with game designers, artists and engineers to ensure that technical art vision is serving the project needs.
- Facilitate collaboration between technology and content creation teams.



Profil(s) recherché(s)
Qualifications :

- A first experience in video game.
- Good notion of vehicle design and a good understanding of vehicle mechanics is a plus.
- Technical skills in performance, optimization and method.
- Experience with ZBrush, Marvelous Designer / Substance Painter / Photoshop and 3D software (3DSMax, Blender, Maya...).
- Excellent learning skills to master new tools.
- Experience in Shading.
- You are comfortable working with international profiles in English (spoken, written).
- Snowdrop engine experience would BE a plus OR experience on a nodal engine would BE a plus.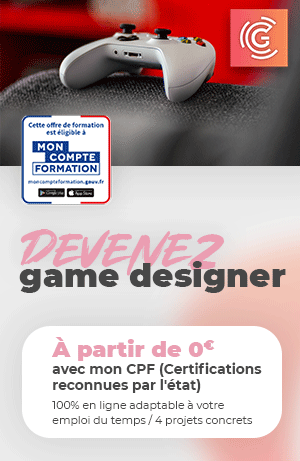 Date de publication initiale : 21/07/2022
---