Technical Artist (F/H/NB)
CDI
Bordeaux, Nouvelle-Aquitaine
il y a 369 jours
---
Cette annonce est désactivée, il n'est donc plus possible d'y postuler.
Vue d'ensemble
Job Description


You are joining a team of Technical Artists under the supervision of the Technical Artistic Director. You will be in direct contact with the artistic teams and programmers.
As a Technical Artist, you are responsible for identifying and developing the processes and occasionally the tools that will optimize the current production workflow:
Design and develop (with MaxScript, Python, etc.) effective tools with simple user interfaces for production teams
Optimize memory and game performance by realizing artistic and gameplay intentions within project constraints
Set up technical content in our game world
Provide daily support to the Art and Technical team and help team members to perform their jobs as efficiently as possible
Technical tracking of Assets in the engine
Documentation of the Technical and Art pipelines
Profil(s) recherché(s)
You have a first experience working with a gaming engine and an overall understanding of game development stages
You are familiar with the various artistic worfkflows (environment modeling, visual effects, shaders, lighting) and you are able to create game assets if needed
You are proficient in 3ds Max, and Substance Designer.
You have scripting skills (C#, python, maxscript)
You have proven technical skills in performance, optimization and method.
You are independent, have solid deductive skills and can work efficiently on a team and communicate your ideas.
Your English proficiency allows you to work in an international context.
Skills and competencies show up in different forms and can be based on different experiences, that's why we strongly encourage you to apply even though you may not have all the requirements listed above.
Informations complémentaires
· Phone Interview
· Interview with our internal teams
· Final interview with the project manager
If your application is not retained, you will receive a negative answer. According to the sanitary measures related to COVID-19, all interviews will be held by visioconference and every employee can partially work from home.
At Ubisoft, you can come as you are. We embrace diversity in all its forms. We're committed to fostering a work environment that is inclusive and respectful of all differences, we value diversity at our company and do not discriminate on the basis of race, ethnicity, religion, gender, sexual orientation, age or disability status. All personal informations will be treated as confidential according to the Employment Equity act.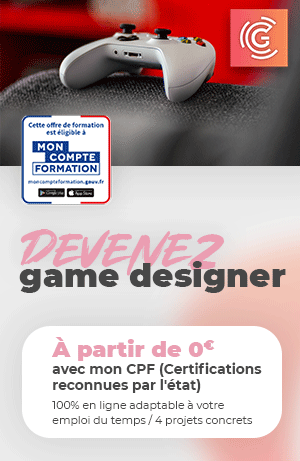 Date de publication initiale : 01/06/2022
---