Technical Art Director W - M - Nb H/F
CDI
LYON, 69000
il y a 25 jours
---
Cette annonce est désactivée, il n'est donc plus possible d'y postuler.
Vue d'ensemble

Description de l'entreprise :

Play as a team, Race for excellence and Get creative ! At Ubisoft Ivory Tower, we are driven by these values every day since 2007, join us to work on our new project as aTechnical Art Director(W/M/NB).

The Technical Art Director will ensure the quality of the technical content produced by his team and must optimize team productivity through pipeline processes by taking online user needs into account.

The Technical Art Director will carry out his tasks by adequately determining project needs, implementing effective tools and methods to maximize data integration in the game engine and provide technical support for the team.

Description du poste :

- Define his team's technical needs to carry out the creative vision (design and artistic) by validating the game features and challenging the interpretation to assess technical feasibility.
- Acquire the best internal and external tools, in collaboration with the programming team to enhance and facilitate the work of the Art Team.
- Establish the vision for the best work methods and data structure (data and assets) to standardize work methods and ensure the validity and integrity of the data (meet standards and minimize debugging).
- Mentor the art team members to allow them to use tools and methods efficiently.
- Assure integration and optimization of artistic content in the engine.
- Provide constant technical support to the artistic team regarding the tools and the engine.
- Determine enhancements and resolve issues to provide technical support to the team by working in close collaboration with programmers and training certain team members.
- Remain informed of new technical and technological developments to BE able to apply these developments on the project whenever relevant and share project developments with peers.
- Driving the optimization and debugging to fix the issues raised in his field of expertise.



Profil(s) recherché(s)
Qualifications :

- Solidexperience as a Technical Art Director or an Assistant Technical Art Director and any other relevant experience in a completed AAA game production.
- Excellent knowledge of DCC pipelines & scripting (Houdini experience a plus).
- Strong experience working with version management systems (eg : Perforce, VSS, Alienbrain).
- Excellent knowledge of game engines and different game platforms.
- Ability to write technical and graphic documents.
- Video game culture and artistic sensitivity.
- Strong problem-solving skills.
- Solid communication skills (both orally and in writing.
- Being able to communicate in English.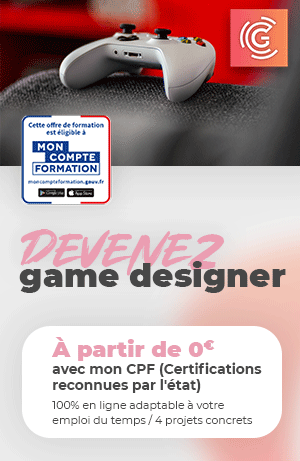 Date de publication initiale : 02/05/2022
---