Technical Art Director - Beyond Good & Evil 2 - Nb H/F
CDI
BORDEAUX, 33300 - Gironde
il y a 283 jours
---
Cette annonce est désactivée, il n'est donc plus possible d'y postuler.
Vue d'ensemble

Description de l'entreprise :

Ubisoft's 20, 000 team members, working across more than 40 locations around the world, are bound by a common mission to enrich players' lives with original and memorable gaming experiences. Their dedication and talent has brought to life many acclaimed franchises such as Assassin's Creed, Far Cry, Watch Dogs, Just Dance, Rainbow Six, and many more to come. Ubisoft is an equal opportunity employer that believes diverse backgrounds and perspectives are key to creating worlds where both players and teams can thrive and express themselves. If you are excited about solving game-changing challenges, cutting edge technologies and pushing the boundaries of entertainment, we invite you to join our journey and help us create the unknown.

Ubisoft Bordeaux

Ubisoft Bordeaux works with passion on the biggest AAA's and aims to offer the best gaming experiences for our players. Today, our studio counts more than 330 talents from 15 different nationalities and is working on licenses such as Assassin's Creed, Rainbow Six, Beyond Good & Evil 2, but also on mobile games, as well as exciting technologies with Harbour team, our Ubisoft's online service group, and the Streaming team.

Description du poste :

The Associate Technical Art Director will implement the graphic tools and methods to carry out the artistic vision of the game within the defined technical constraints. The main focuses are conversion of art direction into technical requirements, the implementation of art technologies, tools, pipelines and budgets for the project and development of team members.

Manage and help build a team that works together smoothly and collaborates well with external partners
- Guide, provide constant support, and mentor technical artists. Play a key role in their career development.
- Ensure team productivity : assign, organize, and prioritize the work within his team.
- Help construct a credible road map to reach target dates.

Create a solid bridge between art and tech teams
- Understand art direction requirements and convert them to new features and improvements.
- Have regular sync-ups with the tech direction and art direction to align on options, choices and priorities.
- BE proactive by foreseeing problems and technical needs.
- Work closely with Rendering, Engine, Tools, and Art teams to ensure requirements are properly prioritized.
- Foster inter-team coordination. Help coordinate communication between groups and achieve consensus for the requirements necessary to ship a high-quality title.
- Establish an open communication with your peers on the project.

Owner of the art technologies, tools, pipelines and budgets
- Test and confirm that the intended techniques are possible with the tools chosen. Validate the quality of the product with the Art Director and Lead Programmer.
- Produce a technical reference and/ or technical constraints document, keep IT current, and communicate IT for the team's guidance.
- Assure the homogeneity of the technical quality throughout the game.
- Propose and create the right tools to accelerate certain procedural tasks.
- BE the gatekeeper of the budget, stability and performance of the art.

Look out for innovation
- Network with other experts to benchmark solutions used on the project.
- Provide insights and value add to the project and group.



Profil(s) recherché(s)
Qualifications :

- Detailed knowledge of the technical constraints of engines and the different game platforms.
- Knowledge of 2D and 3D graphic softwares.
- Knowledge of Houdini and procedural methods.
- Knowledge of an asset management system.
- Knowledge of a programming language (C++...) (an asset).
- Knowledge of Max Script (an asset).

In-depth knowledge of the jobs required to produce a AAA video game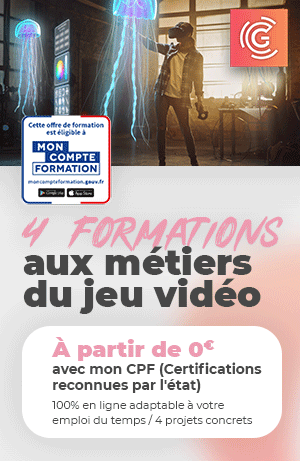 Date de publication initiale : 22/06/2022
---