Technical Animator Unannounced Project - Nb H/F
CDI
MONTREUIL, 93100
il y a 391 jours
---
Cette annonce est désactivée, il n'est donc plus possible d'y postuler.
Vue d'ensemble

Description de l'entreprise :

Ubisoft's teams are made up of 20, 000 people at more than 40 locations around the world and are linked by a common mission : to enrich the lives of players through original and memorable gaming experiences. Their energy and talent has helped bring many acclaimed franchises to life such as Assassin's Creed, Far Cry, Watch Dogs, Just Dance, Rainbow Six, and many more to come. Ubisoft is an equal opportunity employer and believes that the diversity of origins and perspectives is essential to create worlds that allow everyone to flourish and express themselves. If you are excited to take on exciting challenges, harness cutting-edge technology, and BE part of the future of entertainment, join us and create the unknown.

At Ubisoft Paris Mobile, we are building the virtual arenas of tomorrow today. Mobile games, accessible and deep, where millions of players compete and have fun.

For each of our creations, priority is given to gameplay. IT has to innovate and unite, so that the greatest number can appreciate IT, as a competitor and as a spectator. Our games are alive and spectacular. They reveal their stories throughout the seasons. They are designed with passion.

Striving for excellence is learning every day : from our players, from our competitors, and from ourselves. Joining Ubisoft Paris Mobile means benefiting from the resources and expertise of the 3rd largest independent video game publisher in the world; IT means being able to develop Ubisoft's largest licenses within an agile structure and human-sized teams.

In our studio, we share the same conception of a demanding and benevolent work environment, rich in the know-how of our talents and the diversity of our personalities. More than anything, we believe that playing together is what will create the best experiences possible.

You will join the studio behind successful games such as Assassin's Creed Pirates, Smurfs Epic Run, Mighty Quest and other unannounced projects

Description du poste :

Duties :
- Work closely with technical directors, animators, 3D artists and programmers to support content production in achieving high quality results within the context of the project.
- Gather and analyze animator needs in order to script and develop tools, from animation production to in-game integration and execution.
- Train animators and other team members to use these tools and offer technical support to the animation team.
- Collaborate with programmers on technical topics such as optimizing asset performance.
- Create and maintain technical documentation.
- Contribute to debugging efforts on the project.



Profil(s) recherché(s)
Qualifications :

Must-haves :
- BE already familiar with production (optimizations and constraints) and animation pipelines.
- Mastery of animation techniques (skinning, rigging, morph, IK, etc.).
- Ability to train and teach colleagues how to apply processes and use tools.
- Autonomous and proactive.
- Mastery of C#.
- Good communication skills.
- Team spirit.
- Organizational skills.

Nice to have :
- Motion builder knowledge.
- Knowledge of 3DS MAX and Python.
- Knowledge of Houdini and procedural techniques.
- Knowledge of performance constraints related to mobile production.
- Skills on Unity.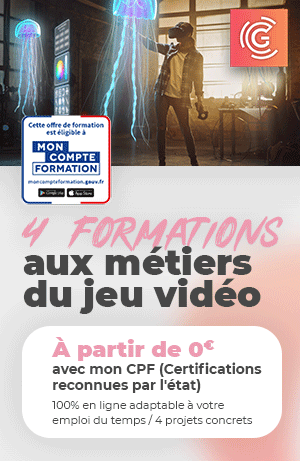 Date de publication initiale : 10/05/2022
---