Systems Designer M - Nb - W - Unannounced Projet H/F
CDI
PARIS, 75000
il y a 98 jours
---
Cette annonce est désactivée, il n'est donc plus possible d'y postuler.
Vue d'ensemble

Description de l'entreprise :

Ubisoft's 20, 000 team members, working across more than 30 countries around the world, are bound by a common mission to enrich players' lives with original and memorable gaming experiences. Their commitment and talent have brought to life many acclaimed franchises such as Assassin's Creed, Far Cry, Watch Dogs, Just Dance, Rainbow Six, and many more to come. Ubisoft is an equal opportunity employer that believes diverse backgrounds and perspectives are key to creating worlds where both players and teams can thrive and express themselves. If you are excited about solving game-changing challenges, cutting edge technologies and pushing the boundaries of entertainment, we invite you to join our journey and help us create the unknown.

Are you ready to take on new challenges?

You want to offer great experiences to players and participate in the creation of a new project with strong ambition? Come and join us !

Description du poste :

As part of the Lead Game Designer team, you will join one of our unannounced AAA Open World projects. As a Systems Designer (M/NB/W), you will BE fully integrated into production team and your role will BE to ensure player retention through the game systems.

Your tasks will BE as follows :
- Conceive, design and prototype game retention systems to encourage players to invest in our game economy.
- Share these systems with the rest of the team and manage large volumes of data in the game engine in order to provide strategic recommendations.
- Understand the needs and issues of players in macro terms in order to balance their progression in relation to lifetime targets in the game.
- Understand the production tools related to the macrostructure design and think about how to improve them.
- Collaborate with Game Designers on new player features to maximise their short and long term satisfaction.



Profil(s) recherché(s)
Qualifications :

- You have a background in Game Design and must have several experiences in game design on complex game systems.
- You have extensive knowledge of Excel and are able to manage complex tables.
- You are known to have a good analytical mind, you know how to take a step back from your subjects and have solid problem-solving skills.
- You are detail-oriented, challenging and organised.
- You ideally have a good knowledge of FPS games as a whole.
- You have excellent communication and writing skills, in French and English.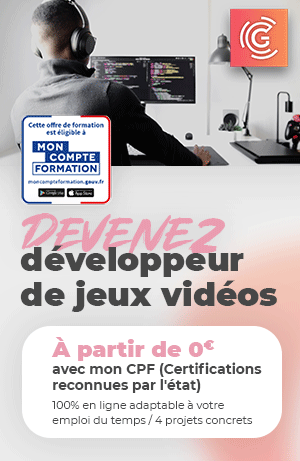 Date de publication initiale : 24/06/2022
---