Studio Communication Director
CDI
Annecy
il y a 7 jours
---
Cette annonce est désactivée, il n'est donc plus possible d'y postuler.
Vue d'ensemble
Company Description

Les équipes d'Ubisoft comptent 20 000 personnes réparties sur plus de 30 pays à travers le monde et sont liées par une mission commune : enrichir la vie des joueurs et des joueuses par des expériences de jeu originales et mémorables. Leur énergie et leur talent ont permis de donner vie à de nombreuses franchises acclamées telles que Assassin's Creed, Far Cry, Watch Dogs, Just Dance, Rainbow Six, et bien d'autres à venir. Ubisoft est une entreprise soucieuse de l'égalité des chances et estime que la diversité des origines et des perspectives est essentielle pour créer des mondes qui permettent l'épanouissement et l'expression de tous·tes. Si vous êtes enthousiaste à l'idée de relever des défis passionnants, exploiter des technologies de pointe, et prendre part au futur du divertissement, rejoignez-nous et créez l'inconnu.

Ubisoft Annecy

Fondé en 1996, Ubisoft Annecy a participé aux différents blockbusters à succès du groupe en collaborant notamment sur les sagas Splinter Cell, Assassin's Creed®, en développant les aspects multijoueur online et social mais aussi sur des parties de jeu à part entière telles que le raid de Tom Clancy's : The Division 2® et Ghost Recon Wildlands. Nous sommes également fiers d'avoir développé notre propre IP, Steep, puis Riders Republic !

Dans l'une des régions les plus dynamiques de France, Ubisoft s'est implanté dans un endroit idyllique entre lac et montagnes, au c?ur de la Venise des Alpes à seulement 30 minutes de l'aéroport international de Genève. Fort d'un studio en perpétuelle croissance, nous mettons au centre de nos préoccupations l'engagement de nos collaborateur·trice·s et le travail d'équipe. Notre ambition se traduit par l'innovation et l'excellence pour un but ultime: la satisfaction de nos joueur·euse·s!

Ubisoft est un employeur soucieux de l'égalité des chances et estime que la diversité des origines et des perspectives est essentielle pour créer des mondes où les joueur·euse·s et ses équipes puissent s'épanouir et s'exprimer. Si vous êtes enthousiaste à l'idée de relever des défis passionnants, exploiter des technologies de pointe, et prendre part au futur du divertissement, rejoignez-nous et créez l'inconnu.

Job Description

YOUR DAILY ADVENTURE

Reporting to the Annecy Studio Communication, Workplace and HR Director, your mission is to leverage internal and external communication to reinforce our studio as a premier creator of video games.

In line with Ubisoft and studio strategies, as Studio Communication Director your responsibilities are to build the long term and annual communication plans.

What You Will Do

Define communication strategy for the Studio, internally and externally:


Understand our industry stakes to position our studio at an outstanding situation in a highly competitive environment.
Develop the notoriety of the studio & define its internal & external identity
Innovate to increasingly engage our teams and our players.
Develop communication actions aimed at promoting our teams, retaining our talents, welcoming our new recruits.
Ensure the development of a strong employer brand for the studio.
Anticipate and develop internal and external visibility to maximize engagement.
Analyze and anticipate communication issues/needs and recommend the best strategies.
Adapt plans regularly to reflect new trends and cope with events.
Collaborate closely with the marketing department of the studio.


Working in a Production Studio, you and your team will also roll out the strategy on fieldwork:

Internally:


Deliver effective communication campaigns.
Engage our teams with our studio pillars, values and cultures.
Participate in the development of ?QVT? within the studio developing immersive communication actions & ensure communication aimed at bringing our D&I challenges
Provide support for the life of the studio: fun moments, events, etc.
Stay in connection with the floor, and maintain day-to-day operational missions: participate in the support of the production teams for the development of the various production milestones and production successes
Act as a strategic advisor to the executive team, other departments, and project leadership teams
Assist speakers in public-facing opportunities: preparation, rehearsal, media training.
Drive exciting and fun internal events to support our team's culture and engagement.


Externally:


Create engagement opportunities with the external community to build our employer brand.
Ensure optimal strategic intelligence: media, social media, industry, and socio-political environment.
Coordinate requests for announcements or press releases.
Oversee public and media relations activities, acting as a spokesperson or representative for the organization as needed.
Sustain relationships with local public authorities.
Propose and follow visibility opportunities: internal social network, internal newsletters, etc.
Ensure the proper deployment, optimization, and outreach of all our community involvement and social responsibility initiatives.
Analyze results and adapt accordingly.


Lead the Communication team:


Guide the team in the definition of the main lines of communication and the development of effective messages.
Transmit your passion for building engagement to Communications team members.
Ensure close collaboration work and work transversally with other studio teams.
Ensure that all team members are in the best position to reach their full potential.
Ensure the overall talent, financial and material management of the communications department.


Profil(s) recherché(s)
What You Bring

Qualifications


The passion for creating excitement among teams, players, public.
Editorial skills and know how to tell stories to "get on board" our teams, partners.
Ability to forge strong links with all the teams and a perfect knowledge of the production jobs.
A positive leadership and initiative, you have been leading a team in your past experiences.
Successful experience of writing press releases, making presentations and negotiating with media.
Skills, knowledge and experience in the design and execution of communications plans, community, and public relations activities.
Experience from leading successful internal and external communication projects, including events
Knowledge, understanding and big interest for videogames industry and/or for the techno-creative industry.
Informations complémentaires
Additional Information

Poste en CDI, à pourvoir à Annecy!

En tant qu'employeur, Ubisoft offre à tous les mêmes opportunités d'accès à l'emploi sans distinction de genre, ethnicité, religion, orientation sexuelle, statut social, handicap et d'âge. Ubisoft veille à développer un environnement de travail inclusif qui reflète la diversité de sa communauté de joueur·euse·s dans ses équipes.

Toute information sera traitée de manière confidentielle conformément à la Loi sur l'équité en matière d'emploi.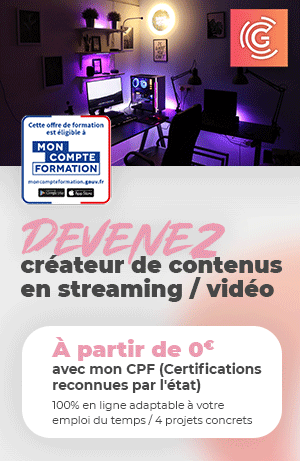 Date de publication initiale : 23/05/2022
---