Strategic Solutions Manager (M/NB/W)
CDI
Saint-Mandé - Val de Marne
il y a 127 jours
---
Cette annonce est désactivée, il n'est donc plus possible d'y postuler.
Vue d'ensemble
Ubisoft's 20,000 team members, working across more than 40 locations around the world, are bound by a common mission to enrich players' lives with original and memorable gaming experiences. Their dedication and talent have brought to life many acclaimed franchises such as Assassin's Creed, Far Cry, Watch Dogs, Just Dance, Rainbow Six, and many more to come. Ubisoft is an equal opportunity employer that believes diverse backgrounds and perspectives are key to creating worlds where both players and teams can thrive and express themselves. If you are excited about solving game-changing challenges, cutting edge technologies and pushing the boundaries of entertainment, we invite you to join our journey and help us create the Unknown.
Job Description
Part of Ubisoft's new organization Direct to Player, you will be part of a team that fosters a competency center to master partnership and operational excellence on committed initiatives in conjunction to complement a strategic best-in-class solution portfolio to support exponential go-to-market goal for Connect, Ubisoft Store and Ubisoft +.
Within a digital technical commerce environment, the Strategic solution manager will identify, define and manage profitable Direct-2-player solutions to scale and support exponential go-to-market growth and the best-in-class platform.
The mission in details:
Grasp emerging trends and benchmark actionable values to fuel the strategic thinking. ?
Plan and align inspiring vision by collaborating with all relevant stakeholders to define and deliver best-in-class go-to-market strategic solutions roadmap
Gather business requirement, define a scope and priorities, quantify the opportunity, secure the fund to legitimate the initiative.?
Define KPI and criteria of success to ease prioritization and resource allocations.
Works constructively by overseen the scope, budget, resources allocation on all strategic project deliveries the product lifecycle.?
Gather strategic information to nurture profitable and scalable solutions roadmap by keeping a strong collaborative and open mindset?
Validate all business requirements with their impacts have been deployed properly.?
Embrace the Ubisoft attributes by acting as a model, collaborating constructively, inspiring positively people and stepping out of your comfort zone to enhance your job skills.
Challenge the status quo on live strategic solutions to fuel new enhancements, new business opportunities and better experience.
Improve your go-to-market collective knowledge-base and the best-in-class practices to fuel a profitable and scalable solutions roadmap
Promote and communicate the added value on the strategic solution contributions on regular basis to relevant stakeholders
Profil(s) recherché(s)
Qualifications
A solid experience in Ecommerce Product management and an expertise of Ecommerce ecosystem at large
Excellent analytical and reporting skills, rigorous attention to details
Good project management and coordination skills
Excellent communication skills including ability to give clear direct feedback, set expectations and connect with people
Capacity to understand, challenge and prioritize business as well as technical concepts
Informations complémentaires
Additional Information
This position is based in Saint-Mandé (Métro St Mandé - line 1 / RER Chateau De Vincennes - line A)
Ubisoft offers the same job opportunities to all, without any distinction of gender, ethnicity, religion, sexual orientation, social status, disability or age. Ubisoft ensures the development of an inclusive work environment which mirrors the diversity of our players' community.
Summary
Type: Full-time
Function: Business Development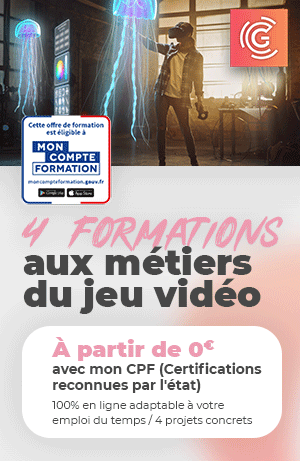 Date de publication initiale : 31/05/2022
---