Software Engineer - Data Collection
CDI
Paris, 75016
il y a 93 jours
---
Cette annonce est désactivée, il n'est donc plus possible d'y postuler.
Vue d'ensemble
Contentsquare is a global SaaS technology company that empowers brands to build better digital experiences for all.
We have been recognized by Gartner as one of the four most innovative ecommerce companies in the world, and have featured in Wired Magazine as one of Europe's hottest startups.
Contentsquare has 10 main offices across the world ( New York, London, Paris, Munich, San Francisco, Barcelona, Amsterdam, Tel Aviv, Tokyo, and Singapore) with 750+ clients globally including Fortune 100 companies like HSBC, Sainsbury's, Spotify, Asos and Microsoft. We've been experiencing tremendous growth as our team has grown from ~300 to 1000+ employees globally, and raised a $500M Series E funding in May 2021. As our growth accelerates further we are looking to hire 1,500 positions globally in the next 3 years.
We are looking for talented people like you to join us and help us continue to innovate and improve online experiences for all.
We want the most ambitious, unique and enthusiastic people to join us and help us in this mission.
Come join the #CSquad family!This position is open to several locations: Paris, Lyon, Rennes, BarcelonaContentSquare's Data Collection team is looking for a talented Software Engineer!
The main role of the Data Collection team is the collection of raw data application and web in an innovative way without impacting the performance of our customers (the largest digital companies in France, US, and UK).
For this, we develop an universal web and application tag and we are willing to integrate the most modern frameworks such as React, Angular, Vue.js, Polymer, etc.
This team faces the permanent technical challenge of constantly improving our technology to make it more innovative and more efficient.
Our web collector is executed over 100 millions times daily on a large numbers of browsers and devices, so compatibility and stability is mission critical for the team.
Technology wise, our web collector is developed in TypeScript with as few dependencies as possible.
Our unit tests are launched on every browser we support and our codebase has 60+% test coverage at all times. We pride ourselves with automation of building, shippings, testing, validation and automate basically anything we can get our hands on.
With our focus on automating the mundane, engineers have only to focus on the task at hand.
Our codebase and processes baked in our CI can guarantee that when Jenkins shows green it really is green.
This all means our product owners can ship by themselves on a Friday afternoon and can have the confidence to do so.
We are building our own progressive rollout flow, so that we can do progressively and safely rollout our code to clients.
If all of the above sounds like something you believe in and would like to be a part of, please see if you also like the following requirements.
What you will do:
- Participate in all phases of development lifecycle, from inception to deployment monitoring
- Diagnose intricately complex issues, evaluate, recommend and execute the best resolution
- Write regression free code, with unit tests and documentation
- Implement code design, execute project deliverables and estimate scope of work- Work in an Agile SCRUM environment and having a TDD mindset
What you will need:
- Enthusiastic follower of good practices of development
- You have some experience with TypeScript / Javascript
- Fluent in EnglishWhy joining our Data Collection team
- You are interested in contributing to open source projects as well as investing yourself on the tech scene by participating in meetups and presenting topics in conferences
- You are looking for an environment where you'll have the possibility to have responsibilities and learn from more experienced developers
- You share our "quality focused" vision: code reviews, coverage of unit and functional tests, ...
Why Should You Apply to Contentsquare?
Our mission is focused on empowering everyone to create better experiences for all in the digital world.
We invest in our employees through career development & opportunities, social events, philanthropic activities, and competitive benefits. You get to collaborate with and learn from smart and creative people around the globe. We are in this together #TeamSpirit.
To keep our employees happy and motivated, we are always assessing the benefits/perks we offer to ensure we are competitive. Here are some we'd like to highlight:
- Virtual onboarding, Hackathon, and our annual kickoff trip on a global basis! You have the opportunity to interact with our global colleagues
- Generous paid time-off policy (every location is different)
- Immediate eligibility for birthing and non-birthing parental leave
- Wellbeing allowance
- Home Office Allowance
- We offer many benefits in various countries
-- ask your recruiter for more information!
- Fun office culture with a big opportunity to make an impact on our growing global team, culture, including a Culture Crew for every country to organize regular outings such as game nights, movie nights, and happy hours#Uniqueness is embedded in our DNA as one of our core values, and we welcome everyone to apply to our positions.Contentsquare is an equal opportunity employer.
Qualified applicants will receive consideration for employment without regard to sex, gender identity, sexual orientation, race, color, religion, national origin, disability, protected veteran status, age, or any other characteristic protected by law.Your personal data are used by Contentsquare for recruitment purposes only. Read our Job Candidate Privacy Notice to find out more about data protection at Contentsquare and your rights.Paris Area, France /R&D ? Data Collection /Full-time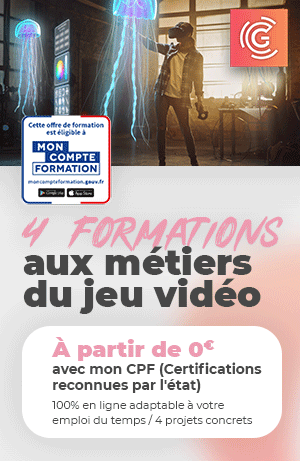 Date de publication initiale : 06/04/2022
---