Software Engineer - AR / VR (London)
---
Cette annonce est désactivée, il n'est donc plus possible d'y postuler.
Vue d'ensemble
Facebook Reality Labs mission is ?To give people the tools to feel connected anytime, anywhere.? Facebook Reality Labs (FRL) brings together a world-class team of researchers, developers, and engineers to build the future of connection within virtual and augmented reality. We are on a mission to build the next computing platform centered around people. We continue to push the state-of-the-art with groundbreaking research into emerging technologies and hardware that will help bring this vision to life. As a Software Engineer in Facebook Reality Lab in London, you will lead 0 to 1 development of our flagship AR and VR products. You will work across organizations, threading together newly developed technologies to create intuitive experiences that enhance people's experience of the world around them. With multiple groundbreaking teams here in London, the ideal candidate is a software engineer who has built 3D / AR / VR products, 3D tools / pipelines or SDKs in the past. We are looking for those with the ability to bridge the gap between delightful design and technology (specific to 3D interactive applications and games) and a passion for virtual / augmented reality and rapid iterative product development.
Software Engineer - AR / VR (London) Responsibilities
Design core components up and down the software stack
Work with other engineers, product managers, designers, artists, and user researchers to define and deliver industry-leading virtual reality products.
Help define the future of digital social interaction and set the standard for how people communicate across platforms and realities.
Set direction in how Facebook Reality Labs develop future 3D capabilities
Profil(s) recherché(s)
Minimum Qualifications
Experience building and releasing commercial software in C/C++, C# or similar language.
Experience with any 3D engines (Unity, Unreal, etc).
Experience in any of the following: developing 3D pipelines processing models (scenes, textures, materials and animation), developing software within the game development process or experience building interactive real-time 3D products.
Preferred Qualifications
Bachelor's degree in Computer Science, Computer Engineering or equivalent combination of education and experience.
Experience with any of the following: VR / MR / AR development, 3D file formats (such as FBX, gITF, COLLADA/DAE, OBJ) or character animation (avatar systems, and human representation).
Experience with API design and implementation for realtime 3D applications.
Informations complémentaires
About the Facebook company
Facebook's mission is to give people the power to build community and bring the world closer together. Through our family of apps and services, we're building a different kind of company that connects billions of people around the world, gives them ways to share what matters most to them, and helps bring people closer together. Whether we're creating new products or helping a small business expand its reach, people at Facebook are builders at heart. Our global teams are constantly iterating, solving problems, and working together to empower people around the world to build community and connect in meaningful ways. Together, we can help people build stronger communities. we're just getting started.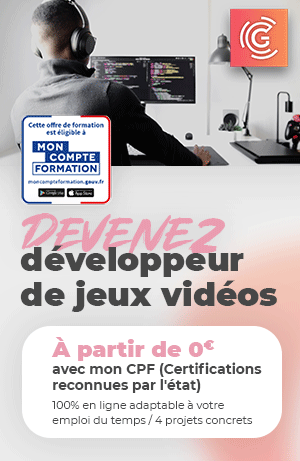 Date de publication initiale : 11/11/2021
---