---
Cette annonce est désactivée, il n'est donc plus possible d'y postuler.
Période
Du 1 décembre 2021 Au 1 juin 2022
Vue d'ensemble
Million Victories is an independent game studio based in Lyon, France and has a team of 20 passionate professionals working on creating and developing innovative MMOs for midcore players on mobile.
Million Victories developed and already published its first game, Million Lords which is a real time strategy game of a new genre, with a solid and steady growth.

Social media manager role:
You'll work alongside and report to our product manager on Million Lords social media management.
Setting and achieving growth goals on all social media accounts for the game, you are ready to inspire our players through storytelling and relationships communicated across our digital channels. You will be the voice of the company and the person in charge of our social media. Specific responsibilities include :

* defining social media content and tactics, unified by a cohesive voice, but tailored to the unique aspects of each platform ;
* living and breathing our game voice and style guides, through an inspiring story telling ;
* working with our graphic designer to create inspiring content and online events.
* coordinating with the developer team to produce high-quality experiences to support announcements, product updates and other important beats.
Profil(s) recherché(s)
About you :
* you have outstanding English written and verbal communication skills ;
* you love games and show great interests in the gaming industry ;
* you have a comprehensive, nuanced understanding of all social platforms : Discord, Facebook, Instagram, Twittter... ;
* highly motivated self-starter.
You want to have a career in the gaming industry ? Do you already have a good understanding of social media platforms ? Get the opportunity to work with us and start your path in the gaming world !
Informations complémentaires
This internship offer is about a 6 months paid internship, starting in December/January.
Working at Million Victories means :
* being directly involved in the development of our games and our strategic options ;
* be sure to be considered when creative ;
* working with intelligence in a flexible environment ;
* joining a warm and passionate team.
In short, a great internship. It's time to apply now.

Resume, cover letter, references, web site (if relevant) to Ludovic Jordan.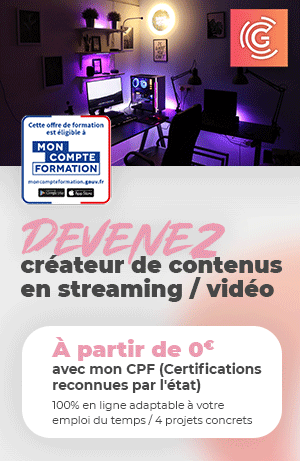 Date de publication initiale : 26/11/2021
---