Senior Technical Artist M - Nb - W H/F
CDI
ANNECY, 74600
il y a 376 jours
---
Cette annonce est désactivée, il n'est donc plus possible d'y postuler.
Vue d'ensemble

Description de l'entreprise :

Ubisoft's 19000 team members, working across more than 40 locations around the world, are bound by a common mission to enrich players' lives with original and memorable gaming experiences. Their dedication and talent have brought to life many acclaimed franchises such as Assassin's Creed, Far Cry, Watch Dogs, Just Dance, Rainbow Six, and many more to come.

Ubisoft Annecy

Founded in 1996, Ubisoft Annecy has developed many sagas, especially on Splinter Cell, Assassin's Creed®, while focusing on multiplayer online and social aspects, and also on concrete game mandates such as Tom Clancy's : The Division 2® and Ghost Recon Wildlands. We are now proud to have developed our own IP's, Steep and Riders Republic !

Located in one of the most dynamic regions of France, our Ubisoft studio is settled between lake and mountains, in the middle of Annecy, also known as the Venice of the Alps, 30 minutes away from Geneva International Airport. Having a studio with perpetual growth, we are focusing on our team members' commitment and team work. Our ambition relies on innovation and excellence with an ultimate purpose : our players' satisfaction !

Ubisoft is an equal opportunity employer that believes diverse backgrounds and perspectives are key to creating worlds where both players and teams can thrive and express themselves. If you are excited about solving game changing challenges, cutting edge technologies and pushing the boundaries of entertainment, we invite you to join our journey and help us create the unknown.

Description du poste :

You will BE joining the Technical Artists team and working under the responsibility of the Technical Artistic Director. You are in direct contact with the artistic teams and the programmers.

As a Technical Artist, you are responsible for identifying and developing the processes and possibly the tools that will optimize the existing production workflow :
- In collaboration with the Technical Art Director, coordinate with the lead teams on the Xdefiant project.
- Integration of assets and studying the changes needed to correctly integrate them into the maps.
- Ensure quality reporting on global actions concerning the world and the maps produced by our teams.
- Design and development of shaders.
- BE the daily support of the Art and Technical team to follow the mandate of the maps produced in the studio.
- Performance profiling and optimization for world/environment.
- Assist team members in performing their tasks more efficiently.
- Help solve specific problems of production blockages.
- Technical monitoring of Assets in the engine.
- Collaboration with codevlopment studios.
- Creation and updating of documentation.



Profil(s) recherché(s)
Qualifications :

You have a relevant experience as a Technical Artist on AAA productions.
- You have strong technical skills in performance, optimization and method.
- You master the 3DS Max tools, Substance Designer, Maya, Blender (ideally).
- You have significant experience on a game engine as well as a comprehensive understanding of the art workflow and pipeline.
- You're at ease with node graph edition.
- You have already had the opportunity to evolve in different areas such as : Environment Modeling, Animation, Visual Effects, Shaders, Lighting.
- You are versatile and have a real understanding of autonomous world issues, with a strong spirit of synthesis and interpersonal skills that allows you to work effectively in a team and get your ideas across.
- Your mastery of the English language allows you to work in an international context and to exchange with your non-French speaking pairs.
- You have a very good video game culture.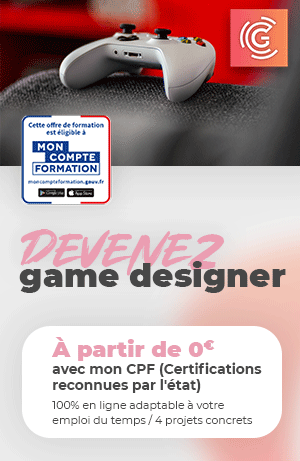 Date de publication initiale : 05/05/2022
---