Senior - Staff Data Engineer H/F
CDI
PARIS, 75000
il y a 57 jours
---
Cette annonce est désactivée, il n'est donc plus possible d'y postuler.
Vue d'ensemble
Who are they?

Sorare is at the intersection of sports, gaming and NFTs. Through tradable digital cards, Sorare is designing a collective fantasy football experience where you can manage your favorite players, hone your passion to earn prizes and BE part of a community. Anyone, anywhere, can connect with the game on Sorare. The company's mission is to build the game within the game and to give fans, players and clubs the platform to celebrate, share and own the game.

Founded in 2018, Sorare has seen tremendous growth. The platform had a card sales volume of over $300M (?270M) since January 2021 across 160 countries. Sorare is backed by a world-class team of investors including Softbank, Benchmark, Accel Partners, footballers such as Gerard Piqué, Antoine Griezmann and Rio Ferdinand, and key tech investors such as Alexis Ohanian.

Job description

We are looking for Senior+ Data Engineers to join our growing Engineering team.

IT's an exciting time to join Sorare as we scale our product, engineering & marketing organizations. As we work on expanding to more sports as well as scaling our current game, building the right data foundations is a company top priority.

As a Data Engineer, you will BE responsible for the strategy and growth of our data infrastructure. The core competencies of this role include building and supervising our data platform, managing and organizing our data, looking for trends and inconsistencies that impact business & product goals as well as continuous improvement. BE ready, things move quickly at Sorare as we work toward building a unique and category-leading game !

You don't need to BE a sport expert, a gaming addict or crypto enthusiast to work with us. We're looking for teammates who like to get things done, work in a fast-paced environment at a hyper-growth company, take ownership and autonomy for their work, and expect to learn a lot along the way.
Responsibilities
- Build and maintain our data platform.
- Collect, organize, and model large volumes of data.
- Develop and automate data flows from ingest to visualization in dashboards and reports.
- Design pipelines that generate insights that power business intelligence and product decisions.
- Design and document our data taxonomy to ensure consistency across the organization.
- Support Data Analysts & Data Scientists with the right tools & data to efficiently take data-driven decisions for their respective org.


Profil(s) recherché(s)
Requirements

- 5+ years of professional experience in software or data engineering.
- Extensive knowledge of database query languages, database design, and internals knowledge of query planning.
- Significant professional experience with Python.
- Production experience with data platforms and tools such a Airflow, DBT, Kafka, StitchData, and Looker.
- Production experience with datastores such as Postgres, Dynamo, RedShift, Snowflake, and BigQuery.
- Experience building and operating production systems at scale.
- Experience with agile development practices.
- Self-sufficient without the need for daily direction from your manager.
- Eager to learn and work in an environment with new technologies and paradigms.
- Experience working at a B2C or B2B2C (Marketplace) company is a plus.
- Exceptional written and verbal communication skills.
Benefits
- Stock Options - We want all our employees to contribute to the success of Sorare and we will award stock options so you can share in our success as we grow.
- Health Care - We offer fully subsidized/covered health care.
- Gym Membership - We will cover the monthly membership to our local gym.
- Latest Tech - We cover equipment such as monitors, computer, etc.
- Lunch Vouchers - Sorare will contribute to their employees lunch expenses via meal vouchers.
- Transportation - we cover 100% of the cost of transportation.
- Relocation - Employees relocating will BE assisted with the move, to make IT as easy and enjoyable as possible.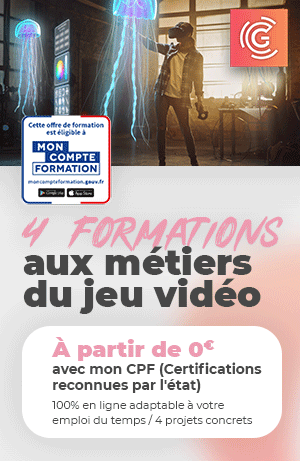 Date de publication initiale : 20/06/2022
---