---
Cette annonce est désactivée, il n'est donc plus possible d'y postuler.
Vue d'ensemble
Founded in 2014, Novaquark is a video game studio based in Paris and Montreal (since 2019). We are dedicated to bringing together people from all over the world to bring worlds they have created themselves to life.
Our proprietary voxel technology is at the heart of this vision. Our first game, Dual Universe, is a stunning showcase of what our new generation of voxels can achieve. It allows players to unleash their imaginations and create incredible functional buildings, machines and vehicles of all shapes and sizes, as well as breathtaking virtual works of art, without needing to be a professional designer.
Dual Universe has even been nominated for a Pegasus award (the equivalent of the Césars for video games in France) in the 'Best technological innovation' category in 2023.
And we're just getting started! We're now working on several games in different genres that use the power of our voxel technology, tried-and-tested engines like Unreal 5, and industry-standard working methods.
For more information on Novaquark and Dual Universe
The NQ Way:
We prioritize results rather than seniority.
We work from anywhere.
We come as we are.
We go where no other game has gone: we started with Dual Universe, and we are all game creators, pushing innovation and creativity.
We leverage all technologies (Unreal engine, procedural, AI, UGC, data, server, voxel...) because we love, as a team, to do more with the power available at our fingertips.
And we believe it is a transmission of the future. Inclusion, innovation, progression. The future will tell us if we are right.
Regarding our rituals, we have a "Weekly Team Games" (optional) every Monday allowing you to play online with other Novaquarkians if you wish, a meeting every 3 weeks (mandatory) on Monday to communicate on the progress of our internal projects.
Newsletters are regularly sent internally to inform about the progress of our 3 games!
In Paris, our premises are located in the 3rd arrondissement near the Arts et Métiers metro station on Beaubourg street. When you come on-site, you can enjoy a multitude of various and varied restaurants, there is something for everyone!
In Montreal, we work in a coworking space, and the studio is set to grow!
Novaquark is committed to fighting all forms of discrimination. The position is open to all profiles.


Context
- Are you not afraid of working on multiple games/projects at the same time?
- Are you passionate about creating animated characters and creatures that bring a video game to life?
- Do you also like animations of mechanisms on different engines and other machines?
- Do you have experience in using tools and software such as Blender (mandatory) and Unreal 5?
- Have you already worked in collaboration with animators and modelers to create smooth and realistic animations by providing them with the necessary tools?
Why do we need a Rigger?
Today we are working on the development of three new games (an A, an AA, and an AAA) and therefore many characters to animate (creatures, cars, objects, etc.). This is why a versatile Rigger would be an ideal asset to work crosswise on several projects and create production pipelines by creating rigging systems.
Your future team
The team (10 to 15 people in total) is composed of graphic designers, tech artists, animators, programmers, as well as people more specialized in Level Design and Game Design. You will work in correlation with all these people.
All supervised by Jérémie (Artistic Director) and Eric (Lead Art 3D), your future manager.
Eric, Lead Art 3D, started in publishing by illustrating book covers (like Philip K. Dick) and collaborated with authors like Gerard Klein. He then evolved in the video game industry, working for companies such as Quantic Dream, Ubisoft, and EA, and contributing to games like The Nomad Soul and The Sims. With experience in various graphic positions, Eric can synthesize the needs of a graphic team while managing production constraints and maintaining a work environment based on sharing and respect.
Jérémie, Artistic Director, has over 15 years of experience in video games in Montreal, having been Associate Artistic Director and Senior Concept Artist on franchises like Dead by Daylight and Star Citizen. He specializes in defining a clear and effective artistic vision through artistic direction documents and pays attention to details to provide you with all the necessary tools and resources to achieve the production teams' objectives.
Profil(s) recherché(s)
Your future impact
- You will play an essential role in the rigging and animation of various elements of our games.
- Your expertise on Blender and its compatibility with Unreal 5 (skeletal mesh, static mesh animation in Blueprint, and socket management) is crucial to creating efficient animations and respecting technical constraints while taking into account narration and gameplay.
- You will also participate in improving workflows (assets and automation tools) and communicating with subcontractors via the drafting of functional and technical specifications.
- Your curiosity, autonomy, and ability to work in a team by sharing your knowledge will be beneficial for the good development of our projects.

For players, your impact will be central to their immersion and overall gaming experience.
For the game, your impact will be essential for optimizing the game's performance.
For internal teams, your impact will be vital to relieving animators by bringing your added value to the rigging part.
Informations complémentaires
Key information
- Permanent contract
- Availability: Early January 2024 (if available before, do not hesitate to apply!)
- Location: Paris or Montreal
- Compensation and Benefits (France):
💸 36k€ to 44k€ (+ depending on profile)
🌍 Full remote possible
🏖️ 25 paid holidays + 12 RTT
🍴 Lunch vouchers via Swile
🩺 Health insurance via Alan, 100% covered
- Compensation and Benefits (Canada):
💸 80k$ to 100k$ (+ depending on profile)
🌍 Full remote possible
🏖️ 20 paid holidays
🩺 Premium health insurance
💰 Opening of a retirement savings account after the probationary period


Recruitment process
- First exchange (30 min) by phone with Arthur (Recruiter): To learn more about your experience, your aptitudes, and to talk to you about the position and Novaquark.
- Technical/Manager Interview (1 hour) by video with Eric (Lead 3D): To assess your technical skills and meet your future Manager who will present the position in more detail.
- Collaboration proposal (10 min) by phone with Arthur: If everything is positive on your side and ours, it will be the natural evolution of our recruitment process.

Throughout the entire recruitment process, Arthur will ensure follow-up and coordination. Do not hesitate to send your portfolio in addition to your CV to see your creations!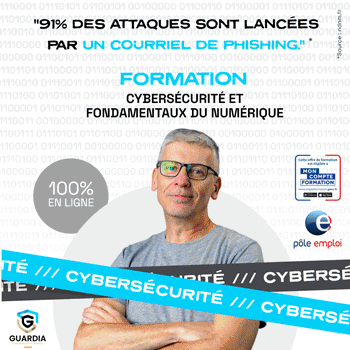 Date de publication initiale : 26/09/2023
---