Senior Research Scientist
CDI
Paris, 75998
il y a 57 jours
---
Cette annonce est désactivée, il n'est donc plus possible d'y postuler.
Vue d'ensemble
Headquartered in New York City, Dataiku was founded in Paris in 2013 and achieved unicorn status in 2019. Now, more than 1,000 employees work across the globe in our offices and remotely. Backed by a renowned set of investors and partners including CapitalG, Tiger Global, and ICONIQ Growth, we've set out to build the future of AI.
Were looking for a Senior Research Scientist to lead causal inference research at Dataiku. You would join our effort to define and develop an end-to-end causal inference suite for practical real life applications.
You would join the research team helping embed Dataiku into the machine learning research community while also working hand-in-hand with Dataiku R&D to solve enterprise data challenges. Straddling these two worlds is no easy feat.
Dataikus mission is big: to enable all people throughout companies around the world to use data by removing friction surrounding data access, cleaning, modeling, deployment, and more. But its not just about technology and processes; at Dataiku, we also believe that people (including our people!) are a critical piece of the equation.
At Dataiku, we develop innovative AI products, at the edge of academic and scientific advances to address our clients biggest challenges. Artificial Intelligence is not only about face-generating GANs and solving video games, it can also have a real impact on the enterprise. We work on very different topics from drift detection to active learning and AutoML as well as causal inference and its intersection with ML.
This position requires a strong understanding of state-of-the-art machine learning and causal inference techniques as well as statistics, experiment design and software engineering.
What you will do:
Lead the research effort to help develop Dataikus new causal ML product.
Design, code, and test causal ML pipelines on real life problems.
Manage scientific programs and activities at Dataiku AI Lab.
Contribute to the applied research machine learning community (seminars, conferences, publications).
You might be a good fit if you know the backdoor is not just a malware, and that Simpson paradox is not about the cartoon.
And if you have:
MSc/PhD degree in Statistics, Machine Learning, related field or equivalent practical experience.
5 years + relevant work experience in the position.
Practical experience with causal inference/uplift modeling in a business context
And of course, strong coding skills in Python.
About Dataiku:
Dataiku is the platform for Everyday AI, systemizing the use of data for exceptional business results. By making the use of data and AI an everyday behavior, Dataiku unlocks the creativity within individual employees to power collective success at companies of all sizes and across all industries. Don't get us wrong: we are a tech company building software. Our culture is even pretty geeky! But our driving force is and will always remain people, starting with ours. We consider our employees to be our most precious asset, and we are committed to ensuring that each of them gets the most rewarding, enjoyable, and memorable work experience with us.
Our practices are rooted in the idea that everyone should be treated with dignity, decency and fairness. Dataiku also believes that a diverse identity is a source of strength and allows us to optimize across the many dimensions that are needed for our success. Therefore, we are proud to be an equal opportunity employer. All employment practices are based on business needs, without regard to race, ethnicity, gender identity or expression, sexual orientation, religion, age, neurodiversity, disability status, citizenship, veteran status or any other aspect which makes an individual unique or protected by laws and regulations in the locations where we operate. This applies to all policies and procedures related to recruitment and hiring, compensation, benefits, performance, promotion and termination and all other conditions and terms of employment.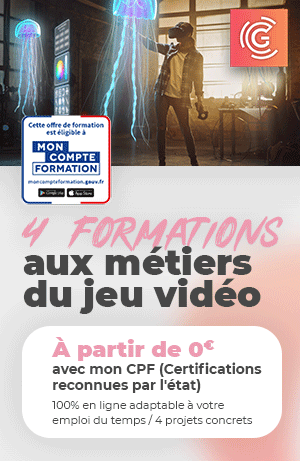 Date de publication initiale : 22/06/2022
---