Senior Product Manager M/F/X
CDI
Paris, 75008 - Paris
il y a 24 jours
---
Cette annonce est désactivée, il n'est donc plus possible d'y postuler.
Vue d'ensemble
DESCRIPTION OF THE COMPANY
Reveal believes in the power of B2B collaboration so much so that we named our SaaS category after it - Collaborative Growth. As the first-ever Collaborative Growth Platform, we believe that joining forces makes us stronger, in business just as much as in everything else.
Launched in 2019, Reveal's mission is to put technology at the center of collaboration between companies. By comparing CRM data between partnering companies, Reveal identifies common, high-potential accounts and new highly qualified leads.
Our Background
Our co-founders have already had their first successful start-up adventure together (Multiposting, sold to SAP in 2015) and want to go even further with Reveal!
We're backed by top-tier VCs (Insights Partners, 8Roads, Kima...) and have already raised $50m in a Series A to convert all revenue builders into believers of Collaborative Growth, and revolutionize the future of B2B partnerships.
Reveal is looking for diverse and global talent wishing to join a very ambitious project at its beginnings and to contribute to the construction of the base which will allow them to grow quickly.
If you are creative, collaborative, have the spirit of initiative, innovation and want to have an impact on a daily basis, Reveal is for you.
ABOUT THE PRODUCT

Our product is already changing profoundly the way B2B companies do business, which makes the adventure for the team even more challenging and interesting.

If you're not familiar with collaborative growth just yet, think about how marketing automation radically changed businesses over the past 15 years? We strongly believe that collaborative growth is the next game-changer.

In the last year, we expanded our product to a larger audience, changed the face of the product, differentiated ourselves from competitors through new value propositions, and made our user experience even better than we are notoriously known for.

Our objective now is to triple the size of our network of companies by the end of 2022. We will get there by leveraging the network effect and continuing to deliver the best experience to our users.

With such an exciting future ahead, there's also a ton to be done, and we will need excellent people to drive change. For this reason, Reveal is hiring an awesome Product Designer to join us!

RESPONSIBILITIES:
The Senior Product Manager is a key player who effectively integrates, motivates, and builds relationships with team members, key stakeholders, customers, executives, and other individuals or organizations involved with the implementation. The Senior Product Manager uses data to empower decision-making and inform product direction that builds towards our ambitious product vision.
Coordinate all product development efforts from the planning stage through development through launch and beyond.
Participate in sprint planning to determine the team's objectives for the upcoming sprint.
Prioritize and maintain the product backlog.
Proactively identify and resolve blockers to achieve business objectives for the product, including technical and resourcing challenges.
Contribute to translating business requirements into actionable product and technical requirements.
Manage the day-to-day product management process: defining requirements, working with UX and Design to create wireframes and high fidelity prototypes, writing user stories, managing the sprint process, and more
Work closely with our customers to gather and prioritize requirements based on market needs, desires, and pain points.
Qualify requirements through rigorous discovery and validation activities with customers and market research.
Become an expert on our market, customers, product, and competitive landscape.
Collaborate cross-functionally with engineering, design, finance, risk, sales, marketing and legal to successfully launch and improve our products
Track and analyse the user impact of our product and features, and define key metrics for success.
Use controlled experiments to optimize user flows
Profil(s) recherché(s)
YOU WILL LOVE THIS JOB IF
You are a leader: you understand your success will require coordination across multiple teams and disciplines, so you play a critical role in creating alignment and ensuring we all succeed together as a team
You are very structured when it comes to elaborating on a topic: You look for hypotheses that need validating, which metrics bring actionable insight, and know-how to measure success
You are self-driven, will work on top of the business goals, and own your projects and initiatives
You are deeply empathetic, take customers' pain points as your own and represent them on a daily basis
YOUR BACKGROUND
Minimum 2-5 years experience
Experienced with data-driven and agile product development
If you have work experience in a sector that is close to ours, for example having worked with B2B SaaS products or close to CRMs, it's definitely a plus!
Informations complémentaires
WHY JOIN US
A rare (once-in-a-lifetime?) opportunity to join an ambitious start-up at an early stage.
A deep dive into a project with experienced entrepreneurs, who are looking for excellence.
Fast-moving environment - you will never stop learning and growing.
International environment - work with team members in Europe, the US, and around the globe.
Work on-site in Paris, 100% remote or from anywhere.
Competitive salary package & benefits (Alan coverage etc.)
??? Last but not least, strong company culture and inspiring individuals to work with!
HIRING PROCESS


The journey starts with a phone interview with Talent Acquisition Manager (20 min)
Then a face-to-face (virtual) meeting with the CPO (1 hour)
This will then be followed by a case study to validate your practical job-related skills ( 1hour)
For the very final round, you will meet the CEO (1 hour)
You will be asked to provide us with professional references including contact details.
Intrigued? We'd love to hear from you! Apply today ? we're standing by for your resume!


We are an international SaaS B2B start-up, and we're searching for new talents across the globe to continue growing. Join us!

We believe that, in order to create a product for everyone, we must also guarantee that it is built by a diverse team. We embrace diversity and invite applications from people from all walks of life. We don't discriminate against employees or applicants based on gender identity or expression, sexual orientation, race, religion, age, national origin, citizenship, disability, pregnancy status, veteran status, or any other differences. We are very process-light, putting human interactions above and making sure that everybody is heard.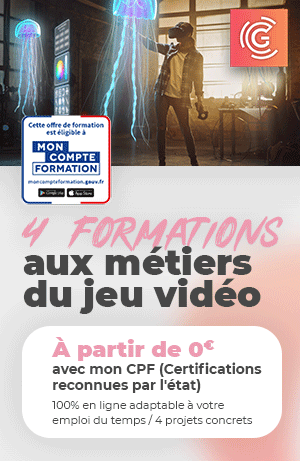 Date de publication initiale : 23/08/2022
---
Ces annonces peuvent vous intéresser !