Senior Manager E-Commerce Solutions M - W - Nb H/F
CDI
PARIS, 75000 - Paris
il y a 68 jours
---
Cette annonce est désactivée, il n'est donc plus possible d'y postuler.
Vue d'ensemble

Description de l'entreprise :

Ubisoft's 20, 000 team members, working across more than 40 locations around the world, are bound by a common mission to enrich players' lives with original and memorable gaming experiences. Their dedication and talent has brought to life many acclaimed franchises such as Assassin's Creed, Far Cry, Watch Dogs, Just Dance, Rainbow Six, and many more to come. Ubisoft is an equal opportunity employer that believes diverse backgrounds and perspectives are key to creating worlds where both players and teams can thrive and express themselves. If you are excited about solving gamechanging challenges, cutting edge technologies and pushing the boundaries of entertainment, we invite you to join our journey and help us Create the unknown.

Description du poste :

Ubisoft, a global leader in the video games and entertainment software industry, is seeking a highly talented and strategic Senior Manager, E-commerce Solutions to support its Direct-to-Player business unit. The ideal candidate is an independent, solution-oriented thinker with a robust knowledge of e-commerce platforms and product lifecycle.

The Senior Manager, E-commerce Solutions will build a competency center to enhance the ecommerce product vision and mission, by bringing market knowledge and representing business vision throughout the product lifecycle.

She/ he will identify and manage a portfolio of profitable e-commerce solutions, in collaboration with multiple product, experience and technical teams, and lead a small team of solutions managers and specialists, located in Paris and Montreal.

Responsibilities :

· Responsible for setting the long-term product vision to meet business goals.

· Monitor market and consumer trends, to identify and recommend new opportunities for features evolution or implementation, in gaming, subscription and e-commerce industries.

· Partner with management and business leaders (business units, marketing, operations, content, experience) to articulate business priorities consistently. With product teams, facilitate their translation into player experience and help build a comprehensive ecommerce solutions roadmap.

· Structure and manage an ideation process, to scope future initiatives and support business teams in articulating business needs, forecasting ROI and defining a compelling value proposition.

· Constantly survey business teams to capture all their potential needs and partner with product teams to identify continuous improvement opportunities, following the Build-Measure-Learn cycle.

· BE an active contributor to the portfolio review and prioritization processes, and maintain a scoring system to rationalize investment decisions. Ensure that decision-making and gating processes are followed and enforced.

· Assist product teams throughout a product lifecycle, by being the voice of market and consumers, defining relevant KPIs and ensuring full alignment between business stakeholders.

· Validate that all business requirements have been taken into consideration all along the product lifecycle. Ensure business resources and funds are available to meet product development needs.

· Once live, report on solutions performance consistently, orchestrate any enhancement in tracking, reporting or insights, and support GO to market initiatives (features promotion).

· Manage a knowledge center to ensure D2P stakeholders have access to all necessary information. Deliver regular portfolio and market updates to business teams and D2P management.

· Manage, motivate and grow a team of solutions managers and specialists.

· Build adequate knowledge and processes to drive change, innovation and best-in-class experience. Contribute actively to the growth and evolution of the D2P organization.

· Embrace the Ubisoft attributes by acting as a role model, collaborating constructively, inspiring people positively and stepping out of your comfort zone to enhance your job skills.



Profil(s) recherché(s)
Qualifications :

· Senior experience in a global Ecommerce structure, preferably with experience in product management or strategic planning.

· Confirmedpeople management experience. Demonstrate ability to lead, manage, develop, and grow teams and to BE inspiring to others.

· Excellent communication skills, ability to interact with multiple stakeholders and navigate complex environments. BE able to work collaboratively with cross-functional teams.

· Excellent analytical and reporting skills, rigorous attention to details. Ability to understand business problems, draw conclusions from data and recommended practical actions.

· Strong organizational, project management and planning skills. Experience with design thinking a plus.

· Ability to work in a fast-paced environment on an independent basis and with minimal supervision.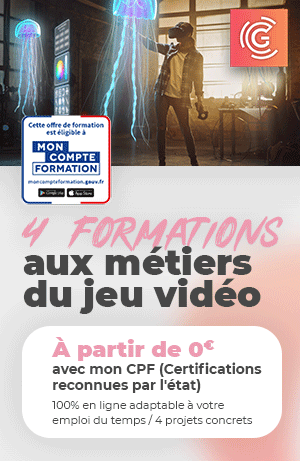 Date de publication initiale : 21/07/2022
---