Senior Machine Learning Engineer (F/H/NB)
CDI
Montreuil, 93100
il y a 376 jours
---
Cette annonce est désactivée, il n'est donc plus possible d'y postuler.
Vue d'ensemble
Ubisoft's 20,000 team members, working across more than 40 locations around the world, are bound by a common mission to enrich players' lives with original and memorable gaming experiences.
Their dedication and talent has brought to life many acclaimed franchises such as Assassin's Creed, Far Cry, Watch Dogs, Just Dance, Rainbow Six, and many more to come.
Ubisoft is an equal opportunity employer that believes diverse backgrounds and perspectives are key to creating worlds where both players and teams can thrive and express themselves.
If you are excited about solving game changing challenges, cutting edge technologies and pushing the boundaries of entertainment, we invite you to join our journey and help us Create the unknown.
Job Description
Ubisoft is natively data-driven: from the core of our games to our marketing actions, we're leveraging data and algorithms.
To support the growth and maturity of our applied Machine Learning projects, we're scaling up our Machine Learning Engineering team.
Reporting to our Chief Data Officer, our role is to build new products based on the latest advances in Machine Learning & Deep Learning research. We turn these new models into scalable, production-grade online services. Our motto is to never stop at the prototyping phase by combining research and engineering cycles.
In that context, we're looking for a Senior Machine Learning Engineer with past practical experience in the field.
The archetypal mission for this position would be to:
Take ownership over the projects you build and push them ahead

Evaluate new machine learning techniques and models, implementing them from scratch if needed
Ship models or prediction pipelines to production in our internal or public cloud infrastructures

Write, optimize, and produce high quality code that can run at scale, using modern best practices, sharing back to the open-source community when possible
Profil(s) recherché(s)
Qualifications
Whether you're a software engineer who loves Machine Learning, or a research person that loves engineering, the key traits needed for this role are:
Very strong programming skills (ideally in Python, C++ or C#);

Knowledge of standard Machine learning & Deep Learning frameworks;

Strong autonomy;

A try hard, fail fast mindset: research is evolving fast, and no one can know all the subfields of Machine Learning by heart. But we are never afraid to throw a punch at a new paper or an open-source repository with messy code, and so shouldn't you be;

Knowledge of standard backend-oriented web frameworks to build REST APIs;
Understanding of microservice-based architectures. Experience deploying models to production in the cloud would be a big plus;

Strong communication skills (English mandatory).
Informations complémentaires
Additional Information
Don't hesitate and send us your application if you want to join us in this permanent position at our International HQ based in Saint-Mandé.
Joining Ubisoft means joining a company that sends you all the thrilling vibes and energy you can find in a startup, along with all the perks of a big company! These include:
Profit sharing
A workplace team dedicated to make your daily work experience at Ubisoft the best: Monday morning breakfasts, rest areas, gaming areas, free hot drinks and fresh fruit, discount on a wide range of shows?
And that's naming just a few!
If you are interested in this position and reckon you have what it takes, all you have left to do is send in your application via SmartRecruiters. We will get back to you within 3 weeks and if we think your profile matches the needs for the role, we will organize a 20-30 minutes phonecall, followed up by 2 to 3 interviews as well as a case study.
We look forward to reading you!!
Ubisoft offers the same job opportunities to all, without any distinction of gender, ethnicity, religion, sexual orientation, social status, disability or age. Ubisoft ensures the development of an inclusive work environment which mirrors the diversity of our gamers community.
The position is attached to the International Headquarters
Summary
Type: Full-time
Function: Business Development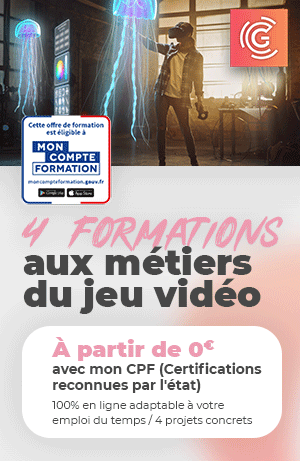 Date de publication initiale : 28/04/2022
---