Senior / Lead Back-end Software Engineer - BackBox (open to remote)
CDI
Paris
il y a 402 jours
---
Cette annonce est désactivée, il n'est donc plus possible d'y postuler.
Vue d'ensemble
Expert ML & Software Engineer - Algorithm (open to remote) Expert ML & Software Engineer - Algorithm (open to remote)
BackMarket is the number one European (and soon global) marketplace specializing in the sale of fully refurbished tech devices.
Job Description
Back Market is the #1 marketplace for refurbished electronic devices in Europe and in the US, leading the way in a shift towards a circular economy, freeing the planet from electronic waste. We are proud to sabotage ?new' by connecting highly certified professionals to consumers who are looking for a more affordable, reliable and an ecological alternative to purchasing brand new products.
Back Market is undergoing meteoric growth and has raised over 884M? already! We have the objective of reaching 1000 Back Makers by the end of 2022! We are thrilled to have an inclusive, fulfilling and caring work environment in all our offices (Paris, Bordeaux, Berlin, Barcelona & New-York). This is an opportunity for you to join a talented, humble and passionate team at the heart of innovation : the Bureau Of Technology
Be a part of the movement. Join the refurb revolution.
Our BackBox team builds a service (algorithm) that selects the most relevant refurbished product for our users, through fair and transparent competition between merchants. As a Senior / Lead Engineer on this team, you'll work closely with Product Management, take part in the evolution of the roadmap and technical architecture, and help build the software that enables our best merchants to be successful on the Back Market platform.
You will be working in an agile "build it and run it" environment where your engineering team builds, launches, monitors and supports all the code and features you will be producing.
What you'll do:
Be a technical leader within the team you work with and within BackMarket
Interface with Machine Learning Engineers, Data Scientists, and Product Managers to ensure all members of the BackBox team are moving toward the same goals
Facilitate collaboration with product owners and designers to solve interesting and exciting problems for scaling our service and delivering it worldwide
Mentor your team in producing clean, consistent and well-organized code
Proactively research and lead design and adoption of best practices
Cultivate an open communication culture with constant feedback between team members
Support teams in increasing the delivery proficiency by creating a learning environment
Profil(s) recherché(s)
Your background:
5+ years of experience as a software engineer
Bachelor's or Master's degree in computer science or related field
Curiosity, proactivity, team spirit and passion, interest in algorithms, ML / AI topics is a bonus
Scrum and Kanban are not karate moves and you hate the V cycle
Great verbal and written communication skills in English, French is a plus
Interested in our tech stack: AWS, Kubernetes, Docker, REST API, Python, VueJs, Nuxt, Algolia, Datadog, Spinnaker, SQS, ElasticSearch, Nginx, UWSGI
Beginner chess players accepted. We also take those who prefer board games and musicians (we have a band!)
Informations complémentaires
WHY SHOULD YOU JOIN US ?
- A meaningful job: through hard work, you will help avoid thousands of tons of electronic waste and fight against planned obsolescence. It counts!
- Technical challenges all day every day: you will have the freedom to innovate and adopt new ideas!
- Work with passionate experts who will share their knowledge and help you develop and grow! (Backademy, technical guilds, Meet-up & Conference)
- Grow your career with a flexible career path, BackMarket can help you evolve!
- A booming scale-up: our environment is rapidly growing in Europe, the USA and soon in Asia!
- A lot of fun: you will have the opportunity to work in a fast-paced, open-minded and friendly environment.
BackMarket is an Equal Opportunity Employer for any minority, disability, gender identity or sexual orientation.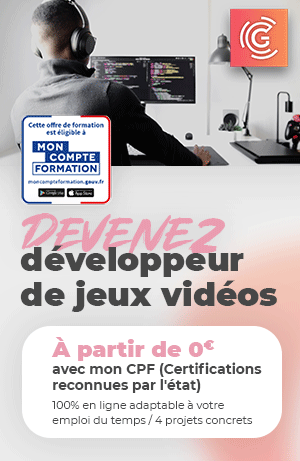 Date de publication initiale : 25/03/2022
---