Senior Game Economy Designer - Green Panda Games M - W - Nb H/F
CDI
PARIS
il y a 90 jours
---
Cette annonce est désactivée, il n'est donc plus possible d'y postuler.
Vue d'ensemble
Informations complémentaires :

Description de l'entreprise :

Ubisoft teams are driven by their desire to enrich players' lives through original, memorable entertainment experiences. These teams bring to life whole new worlds veritable playing fields in which players can freely express their imagination, leading to moments of surprise, fun and adventure, as well as fostering learning and discovery.

For more than 7years, via its Ubisoft Mobile entity, Ubisoft has also shaped worlds on smartphones and tablets via its portfolio of mobile games.

Green Panda Games is a vibrant and fast-growing mobile gaming start-up, part of the Ubisoft group. We are a leading mobile games publisher with more than 100 million users on iOS and Android playing our games in more than 150 countries !

We primarily create and publish idle games, but also games from diverse categories, ranging from casual (card game, puzzle) to hyper-casual (arcade, sport). We are looking to further grow our creation and publishing businesses at a rapid pace.

We are composed of young, motivated and passionate individuals in high-performing teams, who share the aim to become the best mobile gaming publisher in the industry. We need your help to achieve this !

Description du poste :

As a Game Economy Designer, you will BE in charge of constructing and maintaining the game balance mechanics inside our mobile games. As our focus is on Idle games, each of our games needs to BE perfectly balanced for optimal user experience and monetisation.

Your responsibilities will BE the following :
- Plan and follow the balancing of game mechanics across our roster of idle games and other game genres.
- Understand the KPI's to optimise/construct the game balance accordingly.
- Follow and analyse multiple A/B tests to make data driven decisions.
- Communicate and coordinate effectively with our external studios.
- Build and constantly update existing game models to accommodate for emerging best practices.



Profil(s) recherché(s)
Qualifications :

Qualities we are looking for :
- A hyper-passionate and motivated person.
- A very good maths background.
- Mobile game development experience.
- Good understanding of mobile game monetisation.
- Good knowledge of the modern mobile F2P market insights.
- Strong communication skills in English.

Bonus :
- Development technical background.
- Experience with data analysis.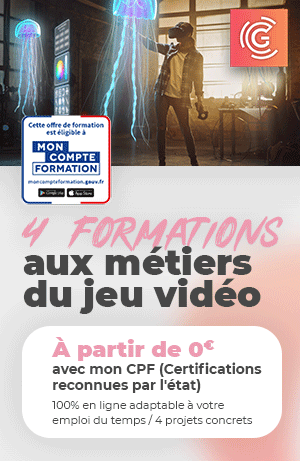 Date de publication initiale : 14/03/2022
---