Senior Game Designer - 3C (M/NB/W)
CDI
Paris
il y a 369 jours
---
Cette annonce est désactivée, il n'est donc plus possible d'y postuler.
Vue d'ensemble
Company Description

Ubisoft's 20,000 team members, working across more than 30 countries around the world, are bound by a common mission to enrich players' lives with original and memorable gaming experiences. Their commitment and talent have brought to life many acclaimed franchises such as Assassin's Creed, Far Cry, Watch Dogs, Just Dance, Rainbow Six, and many more to come. Ubisoft is an equal opportunity employer that believes diverse backgrounds and perspectives are key to creating worlds where both players and teams can thrive and express themselves. If you are excited about solving game-changing challenges, cutting edge technologies and pushing the boundaries of entertainment, we invite you to join our journey and help us create the unknown.

Job Description

You will join a team working on one of our unannounced first person shooter AAA projects. As a Senior Game Designer you will be in charge of designing and implementing new features. You will actively work on coordinating the differents teams in order to deliver in time the great features you will work on.

Your assignements will be as follows:


Imagine, prototype, improve and implement different and innovative game features and concepts aligned with the creative direction. You will work mainly on 3C (camera, controls, character) features that we want to push even further.
Produce rich and detailed documentation about the features you will be working on, so that the rest of the production teams will understand all about them
Coordinate the other job families to ensure the right implementation of the game features
Anticipate and solve the problems and roadblocks and put in action the improvement plans for your features
Ensure a watch on new game, conception and features market trends


Qualifications

To be successful in this role, you will need several perks and skills


A student carreer involving game design as well as several game design experiences on AA and AAA games, during all of the production stages
You must have worked at least on one FPS game
You already participated in implementing gameplay features, particularly 3C. A previous knowledge of weapon design would be appreciated
You know production pipelines and several AAA game engines
You know how to write and speak in English. Understanding French is a plus


You also have a huge video game culture, particularly about shooters, and a player centric vision.

Additional Information

Joining our studios in France also means :


Join one of the leaders of the video game industry in France that is present in 30 countries with evolution possibilities in one of them
Work with passionate teams with great technical expertise. All of them are willing to design and create high quality, innovative games
Collaborate with teams that are known for their strong experience of known IPs
Build your own expertise joining our internal events (talks, salons, conferences) and benefit from our personalized training programs


As an employer, Ubisoft offers equal chances to everyone no matter their gender, ethnicity, faith, sexual preferences, handicap or age.

Ubisoft develops an inclusive workplace, doing their best to reflect the diversity or their gamer community within the production teams.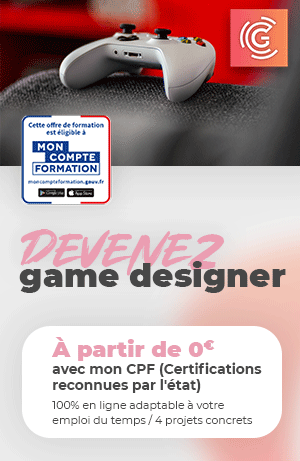 Date de publication initiale : 16/03/2022
---