Senior DevOps Engineer
CDI
Paris Île-de-France
il y a 368 jours
---
Cette annonce est désactivée, il n'est donc plus possible d'y postuler.
Vue d'ensemble
About us
Futures Factory is a sneakers marketplace merging both the physical and digital worlds through Augmented Reality & NFTs.
... offering virtual and physical sneakers...
You can find two kinds of sneakers at Futures Factory:
Virtual-only sneakers that you will be able to collect, play with in video games, display on your feet or anywhere else using Augmented Reality.
Futures sneakers that are virtual sneakers (= same characteristics as above) but that will be physically manufactured and available to redeem by the owner of the NFT.
Our value propositions
To footwear designers ? a new source of income, collaboration opportunities with other designers or brands, and new ways to engage with their communities.
To fans and sneakers lovers ? new and more entertaining experiences of consumption, and ways to interact with the artists they love.
To footwear brands ? a more sustainable production model driven by demand
The team Nicolas Romero, the CEO, is also the founder of Satoshi Studio, the first sneakers brand to use NFTs. Alexandre Frih, our CTO, is the initiator and architect of Aura, LMVH's blockchain.
We are composed of young, motivated and passionate individuals who want to empower designers and push the boundaries of creativity in the footwear industry. We need your help to achieve this! In order to build the best team and fuel our ambitions, we raised $2.5m from top investors.
Job Offer
We are at the crossing of augmented reality, blockchain and 3D making us a great fit for anyone that likes to work at an innovative company working on the latest technologies.
We are looking for a passionate Dev Ops to engineer and code the backbone of Futures Factory. You will work directly with our CTO, and will be helped by a junior engineer.
Together, we will build our web Dapp marketplace, our mobile app to display NFTs and AR filters, the SDK for brands to collaborate with us, and bridges with the metaverse (Decentraland, Sandbox, Unreal Engine environments...) to give utility to our NFTs.
As an early member of the team, you will have lots of responsibilities and opportunities.
Profil(s) recherché(s)
Requirements
Requirements
GCP - Google Cloud Platform
Node.js
MySQL
MongoDB
DevOps
Git
Security best practices
Management capabilities
Great English
Interested by web3
Preferred Qualifications
API experience
GraphQL
Blockchain knowledge
Informations complémentaires
Benefits
We are looking for open-minded, passionate and curious people. The core team lives in Paris but we are remote friendly - we will gather 1 or 2 times a year somewhere on the globe.

We put people first and we strive to create an inclusive environment that empowers. We offer an attractive stock-option plan to all full-time team members so that everyone is an owner and can share the success of FF.
Parental leave
Equity benefits
Remote friendly
Wellness benefits
Commuter benefits
Paid Time Off
Private Health Insurance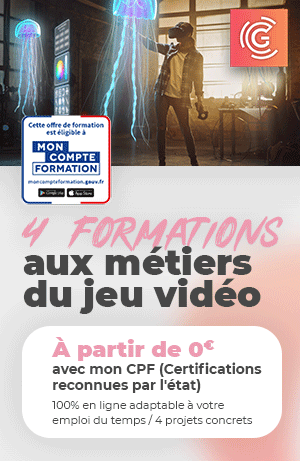 Date de publication initiale : 15/03/2022
---