Senior Customer Support Manager
CDI
Montpellier
il y a 91 jours
---
Cette annonce est désactivée, il n'est donc plus possible d'y postuler.
Vue d'ensemble
CodinGame is both a game-based training platform for developers and a powerful technical hiring suite for companies.
Companies looking to recruit skilled programmers turn to CodinGame's assessment solution, CodinGame for Work , to evaluate candidates' coding skills with tech-friendly, hands-on programming tests that only take 60 seconds to set up.
At the same time, codingame.com , over 3 million passionate programmers from around the world sharpen their skills, for free, by playing games and solving puzzles.
In 2021, CodinGame joined forces with CoderPad , the market's leading technical interview platform, based in San Francisco.
CoderPad's mission is to improve the technical interviewing experience with tools that allow for standardization and consistency, in the name of reducing bias and increasing equality of opportunity.
Together, our ambition is huge: to establish skill-based recruitment as the norm in tech and create the quickest, easiest and fairest tech hiring experience for thousands of companies worldwide.
Job Description
What does a Senior Customer Support Manager at CoderPad do?
We are hiring someone to manage a team of customer support representatives (currently only one in the US), sets goals and objectives, and provides support and guidance. As well as acting as an individual customer support contibutor in EMEA - waiting for the customer support team to grow.
This is a multi-faceted opportunity to work with a modern technology platform and directly with both tier 1 CoderPad customers (e.g. Netflix, Slack, Shopify) and our internal teams across Product, Engineering, and Sales/Customer Success. We will look for your feedback to improve the product and customer experience.
Coming in on the ground floor, our processes are still being fine-tuned. You'll get to help build them and impact the future of the Support organization. You must be comfortable working in a fast-paced environment where priorities may change, and your day doesn't go as planned. If this sounds like you, we encourage you to apply!
This role reports to the EMEA VP Product who is based in France . We therefore need someone who can work a few overlapping hours with 8:00am-5:30pm PT.
Missions
Effectively communicate with both customers and team members to resolve complex issues and answer difficult questions.
Troubleshoot and resolve complex customer issues and provide guidance to team members.
Has a thorough understanding of the company's products or services and common technical issues, and may be responsible for training team members on these topics.
Ensures that the team provides exceptional customer service and handles difficult situations effectively.
Manages a team of customer support managers and representatives, sets goals and objectives, and provides support and guidance.
Monitor and analyze customer support metrics to identify trends and areas for improvement
Create and maintain comprehensive documentation for support processes and procedures
Profil(s) recherché(s)
Preferred Experience
More than just skills, first and foremost, we are looking for personalities! But here's what you'll need to boss your job:
Successful Experience:
You are fluent in English, written and spoken. Half of our team is based in the US. All our written documents (specifications, slack, etc) and many of our meetings are in English.
5+ years of experience in a customer role, preferably already a previous management experience
Excellent communication and interpersonal skills
Strong problem-solving and decision-making abilities
Proven track record of improving customer satisfaction and support processes
Passionate about making a big impact at a growing product-first company
Our products run tech interviews, so any tech or coding skill is a bonus
Informations complémentaires
Work environment/Compensation
Strong company culture and values
Meaningful work with high impact for a well-loved product
Stock options with 4-yr vesting schedule
Remote-friendly environment + monthly stipend
Mac/PC computer + in-home work station setup
Internal mobility and growth opportunities
Diversity and social good initiatives
All French and US public holidays
If you are in Montpellier : corporate concierge, afterworks, and the sea is only 12km away from the office!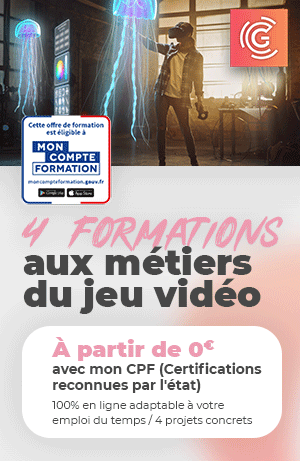 Date de publication initiale : 20/12/2022
---