Senior 3D Artist - Mobile M /F H/F
CDI
MONTREUIL
il y a 191 jours
---
Cette annonce est désactivée, il n'est donc plus possible d'y postuler.
Vue d'ensemble

Description de l'entreprise :

Ubisoft's 19, 000 team members, working across more than 40 locations around the world, are bound by a common mission to enrich players' lives with original and memorable gaming experiences. Their dedication and talent has brought to life many acclaimed franchises such as Assassin's Creed, Far Cry, Watch Dogs, Just Dance, Rainbow Six, and many more to come. Ubisoft is an equal opportunity employer that believes diverse backgrounds and perspectives are key to creating worlds where both players and teams can thrive and express themselves. If you are excited about solving game-changing challenges, cutting edge technologies and pushing the boundaries of entertainment, we invite you to join our journey and help us Create the unknown.

Ubisoft Paris Mobile

At Ubisoft Paris Mobile, we build today the virtual arenas of tomorrow. Mobile games that are both accessible and far-reaching, in which millions of players take each other on and ultimately come together.

In every one of our creations, we put the focus on gameplay. Gameplay must innovate and federate so that as many people as possible can enjoy IT, whether as players or spectators. As a result, our games are alive and dazzling. They tell their stories through the seasons. They are devised not only with great enthusiasm, but also with our players.

Striving for excellence involves learning every day : from our players, from our competitors, and from ourselves. Joining Ubisoft Paris Mobile means benefiting from the resources and expertise of the world's third largest independent video games publisher; IT means being able to push forward Ubisoft's biggest licenses as part of an agile structure, all through human-sized teams.

Within our studio, we share the same idea of a challenging, compassionate working environment, one that prospers from the wealth of our talents and the diversity of our personalities. More than anything, we firmly believe that only by playing together can we create the best possible experiences.

You will join the studio that has created such successful games as Assassin's Creed Pirates, Smurfs Epic Run, Mighty Quest and the latest Might & Magic Chess Royale (and other unannounced projects).

Description du poste :

The Ubisoft Paris Mobile studio is looking for a Senior 3D Artist (M/F) to join the production of a mobile project at the beginning of production.

You will join a dynamic team that worked on Chess Royale and will work with the Lead Artist to have a real impact on the game.

As such, your missions will BE the following ones :
- You are comfortable with the different steps of real time 3D asset design and PBR pipeline : high and low poly modeling, baking process (organic and hard surface) and texturing. You will BE required to create various assets (Chara, Props, Enviro).
- Carry out artistic benchmarks and regularly monitor the market.
- Integrate assets in Unity.
- Create Substance Painter and Substance Designer textures.
- Challenge the outsourcing teams on the expected quality standard.



Profil(s) recherché(s)
Qualifications :

Do you dream of joining one of Ubisoft Mobile's most ambitious productions? If you recognize yourself in the following description, you're the one !
- You have significant experience as a 3D artist.
- You know 3DSMax or Blender, as well as Zbrush and the Substance Suite.
- Autonomous, you are able to work within technical constraints.
- Integrated into a multidisciplinary team, you are known for your excellent interpersonal skills.
- You are curious and have a strong interest in the video game industry.
- You're obviously able to speak English in a professional environment.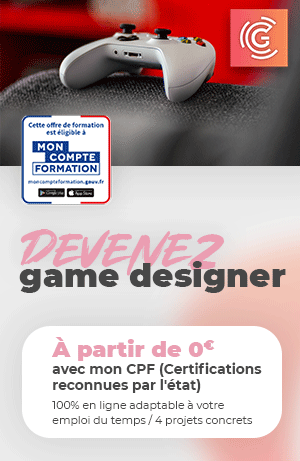 Date de publication initiale : 25/03/2022
---