Release Management Manager - Bandai Namco Entertainment
CDI
Lyon - Rhône, France
il y a 348 jours
---
Cette annonce est désactivée, il n'est donc plus possible d'y postuler.
Vue d'ensemble
Bandai Namco Entertainment
Working within the EMEA headquarters, you will be joining the Release Management department under the supervision of the Head of Production Services.
You are responsible of a team of 3 Release Managers. You supervise all release management activities by managing and monitoring the team missions in order to ensure successful product releases.
Your main responsibilities will be as follows :
Drive the release management process on all relevant products in EMEA and, when applicable, other regions' markets
Own the end-to-end timelines and plans for all releases in our portfolio (full games, updates, add-on content, IAP, etc.)
Ensure the integrity of the overall Release Management process within various publishing models (external, IP creation and group) on all supported platforms
Ensure technical, storefront and commerce submissions are completed according to defined schedules
Maintain productive relations with the platform owners
Profil(s) recherché(s)
Knowledge and skills :
Strong knowledge of the various tools and portals used in the video game publishing and Release Management process
Good knowledge of video game development and the production lifecycle
Good knowledge of consoles, video games genres and their market
Working knowledge of current platform certification guidelines, including technical, storefront and commerce requirements
Fluent in English
Experience and qualifications :
Master's Degree or Engineering qualificationA minimum of 6-7 years' experience in video games, working in release management, production, or a similar, related field
Proven experience as team manager
Experience managing multiple projects and teams simultaneously
Working experience using Office suite
Working experience using or administering project management tools, such a JIRA or Confluence, a bonus
Personality traits :
Passionate about delivering great video games and content
Passionate about motivating people
Calm under pressure
Strong team spirit
Detail-oriented, but able to step back and see the big picture when needed
Ability to manage changeable workloads, both your own and your teams, with a client-facing, pragmatic approach
Always striving to improve
Informations complémentaires
Location : 15 rue Felix Mangini, 69009 LYON - FRANCE
Start date : As soon as possible
Type of contract and working hours : Full-time permanent contract (CDI)
Remuneration : Dependent on profile

Please send us your application in English (resume and cover letter).
A l'attention de : Recruitment manager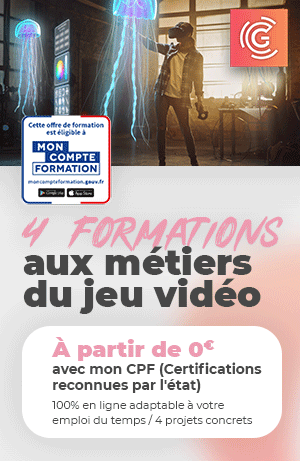 Date de publication initiale : 19/01/2022
---
Ces annonces peuvent vous intéresser !