Release & Build Specialist ? Skull and Bones - (M/NB/W)
CDI
Montreuil
il y a 176 jours
---
Cette annonce est désactivée, il n'est donc plus possible d'y postuler.
Vue d'ensemble
Company Description

Ubisoft's 20,000 team members, working across more than 30 countries around the world, are bound by a common mission to enrich players' lives with original and memorable gaming experiences. Their commitment and talent have brought to life many acclaimed franchises such as Assassin's Creed, Far Cry, Watch Dogs, Just Dance, Rainbow Six, and many more to come. Ubisoft is an equal opportunity employer that believes diverse backgrounds and perspectives are key to creating worlds where both players and teams can thrive and express themselves. If you are excited about solving game-changing challenges, cutting edge technologies and pushing the boundaries of entertainment, we invite you to join our journey and help us create the unknown.

Job Description

As a Release & Build Specialist (F/H), you will be in charge of:


Prepare, configure, test and improve continuous deployment systems (CI/CD),
Develop the various tools in C#/.Net used by automated production systems (CI/CD),
Ensure that the build farm works correctly taking into account all the requirements (space on the NAS, size of the builds, versioning, etc.),
Analyze and correct anomalies (example: collection and analysis of metrics?ect),
Create automatic processes to manage game data,
Develop tools for different teams of the production,
Coordinate the storage, access and archiving of data, in collaboration with the network team,
Manage the versioning tool (Perforce): creation, modification, freeze and merge (group, users, branches, stream, access rights, etc.),
Participate in peer review, quality and reliability of systems and procedures,
Keep abreast of development trends and technologies.



Profil(s) recherché(s)
Qualifications


With a higher education in computer science, you have a first significant experience (work-study or VIE for example) in an environment combining C# or Java development and automated build management,
You are comfortable with version management software such as Perforce (ideally), Git or SVN,
Ideally, you have knowledge of Powershell or Python,
You are a rigorous and methodical person,
You have excellent interpersonal skills and enjoy working in a team,
You are fluent in English,
And of course, you have a strong interest in video games and new technologies.
Informations complémentaires
Additional Information

Ubisoft is committed to creating an inclusive work environment that reflects the diversity of our player community. We value and celebrate the diversity of cultures, perspectives, skills, and experiences within our workforce. We strongly encourage people of different backgrounds, women, LGBTQ+ individuals, people with disabilities, members of ethnic minorities and other legally protected individuals to apply.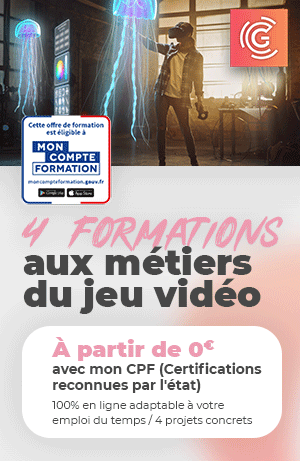 Date de publication initiale : 07/04/2022
---