Real Estate Specialist (M/NB/W)
CDI
Montreuil - Seine-Saint-Denis
il y a 214 jours
---
Cette annonce est désactivée, il n'est donc plus possible d'y postuler.
Vue d'ensemble
Ubisoft's 20,000 team members, working across more than 30 countries around the world, are bound by a common mission to enrich players' lives with original and memorable gaming experiences. Their dedication and talent have brought to life many acclaimed franchises such as Assassin's Creed, Far Cry, Watch Dogs, Just Dance, Rainbow Six, and many more to come.
Ubisoft is an equal opportunity employer that believes diverse backgrounds and perspectives are key to creating worlds where both players and teams can thrive and express themselves. If you are excited about solving game-changing challenges, cutting edge technologies and pushing the boundaries of entertainment, we invite you to join our journey and help us create the unknown.
Description du poste
The Global Real Estate department is responsible for managing Ubisoft real estate portfolio. As a Real Estate Specialist, you will help the department in the development and implementation of global real estate strategy. In this position you will demonstrate your subject matter expertise in real estate to support our local entities (+90 offices in 30 countries) including site selection, negotiation, budgeting, project and risk management.
Your main missions are:
Support local entities in the search for new locations/extensions (office, coworking ?)
Carry out various real estate studies including, for example, market studies and internal presentations within the team
Carry out financial modeling as part of the lease or acquisition negotiation
Lead financial and legal negotiation with landlords on new sites/extensions, in full collaboration with the local entity and external lawyers
In partnership with the local workplace team, participate to the definition of the needs and the structuration of the project
Assist local entities in their lease renewals following an annual roadmap and support them in their long-term real estate strategy
Provide regular visibility on ongoing projects, status and risks through effective and consistent reporting and budget tracking
Contribute to the improvement of real estate department's tools and processes
Implement various environmental initiatives in collaboration with other departments to improve the environmental footprint of the group portfolio
Profil(s) recherché(s)
Qualifications
To succeed in this position, you have a successful first experience on a similar position in the real estate industry acquired from a real estate department in an international group, or user advisor or corporate real estate company.
If you feel up to the challenge and can relate to the experience and qualities listed below, then don't hesitate any longer!
You have a good knowledge of service provider market and model;
You are recognized for your professional efficiency and ability to structure;
You have excellent communication skills;
You have experience in project management, problem-solving, financial and legal skills;
You are comfortable working on multiple projects and an ability to think out the box;
Fluent in English, you are used to working in an international environment and able to think global / act local
Informations complémentaires
Informations supplémentaires
Don't hesitate and send us your application if you want to join us in this permanent position at our International HQ based in Saint-Mandé.
Joining Ubisoft means joining a company that sends you all the thrilling vibes and energy you can find in a startup, along with all the perks of a big company! These include
Profit sharing
A workplace team dedicated to make your daily work experience at Ubisoft the best: rest areas, gaming areas, free hot drinks and fresh fruit, discount on a wide range of shows?
And that's naming just a few
If you are interested in this position and reckon you have what it takes, all you have left to do is send in your application via SmartRecruiters. We will get back to you within 3 weeks and if we think your profile matches the needs for the role, we will organize a 20-30 minutes phonecall, followed up by 2 to 3 interviews as well as a case study.
We look forward to reading you!!
Ubisoft offers the same job opportunities to all, without any distinction of gender, ethnicity, religion, sexual orientation, social status, disability or age. Ubisoft ensures the development of an inclusive work environment which mirrors the diversity of our gamers community.
The position is attached to the International Headquarters.
Summary
Type: Full-time
Function: Purchasing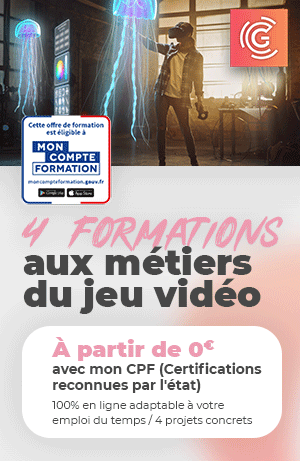 Date de publication initiale : 29/06/2022
---