R&D Software Engineer H/F
CDI
PARIS
il y a 412 jours
---
Cette annonce est désactivée, il n'est donc plus possible d'y postuler.
Vue d'ensemble
The vente-privee group has consolidated its various European brands, together made up of 6000 employees, under one unified conglomerate : Veepee. This coalescence marks a new chapter in its European history.

With Privalia, vente-exclusive, Designer & Friends, Zlotewyprzedaze, Eboutic and vente-privee, Veepee achieved a 3.7 billion Euro turnover as of 2018. Present in 14 countries now, Veepee is taking a leading role in the European digital commerce landscape.

Our 6000 employees have chosen a job at Veepee to spice up their daily lives ! Our teams implement new technologies to fuel our strategies, offering our customers the best possible experience.

Are you eager to learn? Veepee offers you a variety of trades to develop your career, enabling you to renew your skills constantly. Tech, logistics, sales, marketing, sales production : join us on an exciting, digital-centered journey.

Being a R&D software engineer means :
- To BE a part of a distributed fully agile team of 20 people.
- To participate in the full-cycle IT production process from idea generation to roll-out.
- To support transverse Veepee business directions : marketing, sales, logistics and warehouses, finance, HR.
- To work closely with the 42 & Epitech student labs by sharing knowledges and thus designing the best innovative solutions.
- Not to stick to one technology and choose the one that solves the problem in the best way.

Responsibilities :
- Develop new and redesign existing features of our products.
- Suggest on interfaces and other possible improvements that might BE done.
- Write technical documentation.
- Keep the code clean and review your team members' designs if needed.
- Ensure the reliability and scalability of developed applications.
- Respect the production deadlines.
- Handle the technical interviews with other developers and students.





Profil(s) recherché(s)
Requirements :
- 3+ years of experience in software development.
- Hands-on experience with one of the programming languages (C#, Python, Java, Ruby, GO, Haskell, Node. js, JavaScript, ELM, Kotlin, Swift).
- Experience or willingness to work with one of the frameworks like React, Vue, Backbone,.Net Core, Django, Spring.
- You are familiar with cloud programming tools and willing to extend your knowledge.
- You have experience in building APIs or other web services.
- You are an agile follower and passionate about new technologies.
- You are result and product-oriented.
- Your English is good enough to exchange and work with non-french collaborators.
Informations complémentaires
What we offer :
- The dynamic and creative environment within international teams.
- The participation in meetups and conferences locally and internationally.
- Video games, beer and quiz parties with colleagues.
- Up to 3 days of remote work/week.

Autonomy is a key to success in Veepee Innovation team. We are boosting the innovation at every step of product development inside Veepee.
In order to reach the group goals in the best and the most efficient way, we stick to the feature team-based structure. Hence, most of our teams are autonomous and self-managed when IT comes to choosing the tech stack and determining the road map.
So, if you are driven by the quality and teamwork, if you want to make an impact, to learn and share knowledge, to BE a part of the fast-paced digital environment, apply to the Veepee Innovation team.

Belonging to Veepee, is one of the biggest tech communities in Europe with more than 800 IT collaborators.

From Warsaw to Barcelona, through Lyon, Nantes, Tel Aviv, Brussels, Nice, Amsterdam, and Paris, all our projects are developed in a functional environment with a wide skills variety where you'll BE sure to find your place, no matter the technology you want to work with.

If you love to try things why don't you jump on this new adventure?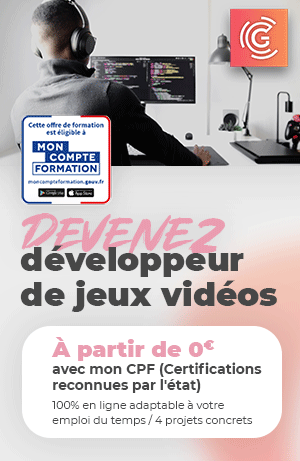 Date de publication initiale : 16/03/2022
---