Publishing Manager - Turkish Speaker
CDI
Paris
il y a 71 jours
---
Cette annonce est désactivée, il n'est donc plus possible d'y postuler.
Vue d'ensemble
Homa Games is the world's leading platform for creating and publishing mobile games. Game developers worldwide use Homa's technologies to power their creativity. We're a team of 100 creative, data-centric minds helping developers to turn their games into global hits played by millions of users. Based in Paris, we opened 5 offices in 4 countries in the last year and doubled our team.

Our strategy relies on powerful Tech built in-house. Homa's platform provides a comprehensive set of software solutions to scout new trends and ideas, execute real-time A/B testing of all the game features through a no-code SDK, and distribute and monetize the games. Homa provides an end-to-end digital ecosystem through this platform for developers to focus on the right idea, optimize all the features, and distribute the games worldwide massively. Apps powered by Homa creators have been downloaded more than 500 million times.

We are a diverse team from various backgrounds (artists, business, engineers, entrepreneurs, ex strategy consultants) and origins (>20 nationalities). We are passionate about games and working with studios & platform partners worldwide (US, Europe, and Asia). We aim to give our games a step ahead of the competition, tailor-made support to our studio partners, and fair & transparent cooperation.

In October 2021, we raised a $50 million Series A round led by Northzone with the participation of Singular and renowned business angels, including King and FuboTV founders and Spotify founder Daniel Ek's family office, on top of a previous $15 million round with seed investors Headline and Eurazeo in February.

Role & missions ? What you will do

You will manage end-to-end the production cycle of our games and lead relationship with a portfolio of studio/developer partners.
Ideation: Brainstorm and come up with new concept ideas for game prototypes (leveraging our market trends tools and internal experts), in collaboration with studios
Testing: Test prototypes marketability using our internal tools and make recommendations to improve players' appeal to the game
Pre-publishing: Lead the game through our iteration & accelerations phases, together with a team of 3 internal experts: UA & monetization, Game designer, Creatives
Launch: Contribute to game launch (& push your game in the top charts) & steer game performance metrics
Account management: Follow a portfolio of ~15-25 studios & developers and help them grow their business with us



Profil(s) recherché(s)
Requirements

About you ? Who you are and what you bring

You are self-driven and like to take on challenges or solve complex problems. You are pragmatic and like to focus on what matters most. You are nice to work with and like to bring positive energy to the group. You are also creative and able to learn key challenges of a market and adapt to new market trends. In short: you like tackling 1 impossible thing at a time, in a fun way.

Preferred Background ? What You Will Need

4 years of work experience minimum ? Previous work experience in a highly demanding and fast-growth environment, preferably strategy consulting ? Experience in digital marketing or very analytical projects
You have significant experience as a mid-size team manager
You have excellent problem solving, critical thinking, and communication skills
You have strong interpersonal skills to work with both external and internal stakeholders
You are detail-oriented and a self-starter who craves responsibility
Excellent working abilities in English - both oral and written
Fluent in Turkish
Informations complémentaires
Benefits

Take over responsibility in a fast-growing international internet company and contribute to the further growth
Improve your online marketing and entrepreneurial skills
Build your own top-tier, valuable network for your professional future
Be part of one of the most successful start-ups in France
Work in a fully English environment in the centre of Paris
Enjoy a competitive salary
Unlock bonus based on performance
Don't worry about being late, we offer flexible working hours
Don't pollute, use public transport or bike-sharing services. We pay back half of the price!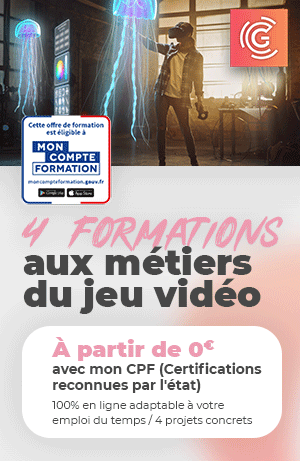 Date de publication initiale : 01/06/2022
---