Publishing Manager - Internship (M/F)
CDI
Paris Île-de-France
il y a 262 jours
---
Cette annonce est désactivée, il n'est donc plus possible d'y postuler.
Vue d'ensemble
You will manage end-to-end the production cycle of our games and lead relationship with a portfolio of studio/developers:
Ideation Brainstorm and come up with new concept ideas for game prototypes (leveraging our market trends tools and internal experts), in collaboration with studios
Testing Test prototypes marketability using our internal tools and make recommendations to improve players' appeal to the game
Pre-publishing Lead the game through our iteration & accelerations phases, together with a team of 3 internal experts: UA & monetization, Game designer, Creatives
Launch Contribute to the game launch (& push your game in the top charts) & steer game performance metrics
Account management Follow a portfolio of ~10-15 studios & developers and help them grow their business with us
Opportunity ? What you will learn & discover
Experience: scale-up from 50 to 80+ employees, excitement of launching new games (~2 / month)
Methods: Project management, Creativity ideation, Account management
Tools: Asana (Project management), Homa internal tools (Orion, Geryon), Excel, Notion (our internal Wiki), Apptica & Singular (game performance)
Profil(s) recherché(s)
Requirements
About you - Who you are
You are self-driven and like to take on challenges or solve complex problems. You are pragmatic and like to focus on what matters most. You are nice to work with and like to bring a positive energy to the group. You are also creative and able to learn key challenges of a market and adapt to new market trends. In short: you like tackling 1 impossible thing at a time, in a fun way.
Preferred background ? What you bring or will need
Master Degree
Full working proficiency in English and big plus if **Turkish or Russian Speaker**
Previous internship experience or strong social activities engagement
Data-friendly and good writing skills
Informations complémentaires
Benefits
What we offer
Full English speaking work environment in the center of Paris
Attractive compensation + benefits (Swile, 50% Navigo)
Work in one of the most successful startup of France
Work with a highly motivated, diverse and skilled team of top performers
Improve your internet start-up expertise and entrepreneurial skills
Don't worry about being late, we offer flexible working hours
Hiring process
A short case study to evaluate your cultural fit and general hard skills
A 30mn video-call with our Talent Acquisition manager to better understand your career plan and answer any of your questions
A short case study to evaluate more specific hard skills
A 45mn interview with a team member (Publishing) to assess your analytical skills and ability to deconstruct the elements of a game
A chat with Homa management (VP Gaming, VP Operations or CEO) to help you project yourself & assess your cultural fit (ideally onsite or video-call depending on theCovid-19 situation)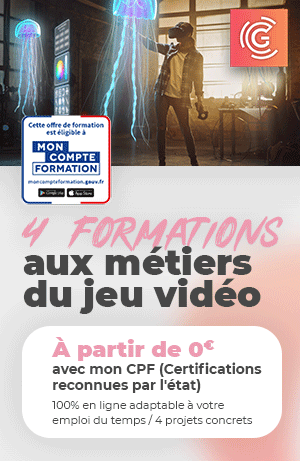 Date de publication initiale : 03/05/2022
---