Production Technical Director - Just Dance - W/M/NB
CDI
Montreuil
il y a 204 jours
---
Cette annonce est désactivée, il n'est donc plus possible d'y postuler.
Vue d'ensemble
Production Technical Director - Just Dance - W/M/NB
Full-time
Flexible Working Organization: Hybrid
Company Description
Ubisoft's teams are driven by their goal to enrich the life of the players with memorable and original entertainment experiences. They give life to beautiful worlds where the imagination can express itself completely, resulting in moments of surprise, fun and adventure that allow the player to learn and discover himself.
At Ubisoft, you have the opportunity to work and grow with passionate teams that are pioneers in their field, all around the world. You will evolve in a caring and inspiring environment in which you will push the limits of the imagination and technology to create worlds that will fascinate our players.
In the context of its development, Ubisoft is looking for new talents to join its Paris production studio, proud maker of titles such as Ghost Recon: Breakpoint, Mario+Rabbids: Kingdom Battle, Just Dance 2021, Watch_Dogs Legion or Beyond Good and Evil 2.
Are you ready to take on new challenges? Do you want to give beautiful experiences to our players? Then come join us!
Job Description
You will join the Core Team of one of our flagship brands and you will manage its technical orientation. As Production Technical Director, you will be attached to the Producer and you will lead several technical teams in the design and development of game technology (engine, gameplay, online, tools, game data). On a daily basis, you will rely on various Leads Programmers of the project as well as on a transversal Technical Director.
Combining strong managerial skills, a strong strategic vision and a good knowledge of technical topics, you will be keen to make the technological vision an essential pillar of the Just Dance brand strategy as a whole.
You will also have to represent your teams and their issues to the rest of the Core Team, and facilitate communication and collaboration between the different teams, technical and non-technical, of the project.
More specifically, your missions will be:
Technology and brand strategy:
Define the short-, medium- and long-term technological strategy, have it validated and mobilize the entire production team around it
Influence the overall strategy of the JD brand by putting risks and technological opportunities at the heart of the core team's analyses
Participate in the influence of Just Dance within Ubisoft and the video game community through its technological strategy and its implementation
Production:
Be responsible for the implementation of the technological vision for the project,
Carry out planning estimates with the various Leads and technical experts of the project,
The evolution of the various deliverables related to programming,
"Challenge" the members of your team to ensure the relevance of technical decisions,
Define and implement working methods adapted to the needs of the team and the project,
Decide on the trade-offs to be made between time, quality, and resources, taking into accounttheneeds and priorities of the different teams,
Management: organize, configure, and evaluate the staff under your responsibility,
Encourage collaboration and knowledge sharing within your teams, as well as with teams from other Ubisoft projects;
Support the career development of your team members by offering activities to develop and train interpersonal and technical skills,
Contribute to the management of change, the review of the organization of technical teams, the clarification of the roles of the technical teams and ensure the associated communication
Profil(s) recherché(s)
Qualifications
You have a minimum of 8 years of experience including 4 years as a technical team manager, or if any, in IT project management,
Ideally, you have a first experience in the video game sector,
You have a good knowledge of agile methods and an environment of iterative work training,
You have organizational and time management skills at full potential,
You demonstrate listening, integrity and empathy,
You have a continuous learning experience and you know how to take an in-depth interest in complex professions and technologies,
Ideally, you have a good knowledge of online topics related to the live exploitation of a video game,
You speak and write english fluently,
Informations complémentaires
Additional Information
We are an equal-opportunity employer and value diversity at our company. We do not discriminate on the basis of race, ethnicity, religion, gender, sexual orientation, and age or disability status.
Hi PLACEHOLDER, looks like you already have a Smartr Account. Use it today to apply quickly and accurately!
Use Scan QR Code in WeChat and click ··· to share.
Production Technical Director - Just Dance - W/M/NB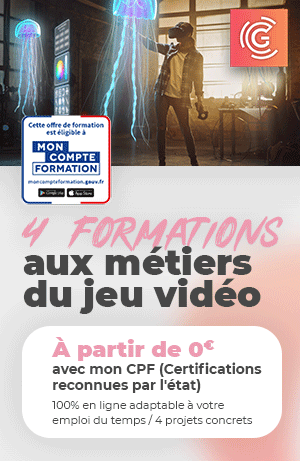 Date de publication initiale : 28/04/2022
---