Product Manager - Online Services Platform Partners M - W - Nb H/F
CDI
SAINT-MANDE, 94160
il y a 130 jours
---
Cette annonce est désactivée, il n'est donc plus possible d'y postuler.
Vue d'ensemble

Description de l'entreprise :

Ubisoft's 20, 000 team members, working across more than 30 countries around the world, are bound by a common mission to enrich players' lives with original and memorable gaming experiences. Their commitment and talent have brought to life many acclaimed franchises such as Assassin's Creed, Far Cry, Watch Dogs, Just Dance, Rainbow Six, and many more to come.

Ubisoft is an equal opportunity employer that believes diverse backgrounds and perspectives are key to creating worlds where both players and teams can thrive and express themselves.

If you are excited about solving game-changing challenges, cutting edge technologies and pushing the boundaries of entertainment, we invite you to join our journey and help us create the unknown.

Description du poste :

The team :

The position is based whitin Ubisoft Production HQ which is the headquarter of our network of production studios and plays an essential role in the conception of our games. Closely working with the top management and our studios worldwide, our role is to support the various project teams on different topics (production processes, design, content, game direction, financial planning, human resources) in order to enable them to develop high-quality games while maintaining an editorial and strategic coherence. This particular position allows our team members to benefit from a global overview of all our current projects under development.

More precisely, you will BE working with studios and teams all over the world in the Online services, Platform Partners team, which is an online solutions provider that brings new concepts, services, and tools to life for all Ubisoft productions. Our diverse and technical expertise enables us to conceptualize, build, support, and operate products and services for Ubisoft's worldwide Production and Business teams. We provide expertise in Product Management, UI/UX Design, Development, Infrastructure, Integration and Support to help overcome challenges and deliver with passion and commitment to help teams accomplish their goals online.

Within Online services, Platform Partners team, we create solutions to enable the organisation of various live events and campaigns (game betas, referral programs, free weekends...) as well as to enable teams in Ubisoft to reach our players by supporting the news creation and publishing processes on all platforms.

Your role :

As a Product Manager you will lead the development of the News product, you will drive the product vision, from conception to launch and after. You will work closely with the live operations, development, design teams and with other cross functional leaders within the organisation (Security, Legal, Production, Marketing...). You will also continue to oversee the product as well as the user interactions with the product after the product has launched.

This role is concerning the development and evolution of a centric set of tools and services allowing teams in Ubisoft to control the creation, publication and management of news content displayed in different channels in-game, Ubisoft Connect, and mobile.

Your mission will BE as below :
- Define the product vision, strategy, and product roadmap.
- Translate product strategy into detailed requirements.
- Create, maintain, and adjusts the product strategy and production schedules.
- Define product positioning and product communication strategy.
- Communicate product vision and evangelise product to all relevant stakeholders according to the communication strategy.
- Create and drive Product Communication strategy anchored in Product stakeholders' analysis.
- Own the product roadmap and prioritise features by ranking them against the strategic goals and initiatives.
- Make difficult trade-off decisions based on the value a new feature will deliver to the customers and the business.
- Gather data to come up with ideas for new products and features including curating ideas and deciding which ones are worth working.
- Lead the ideation process and determine which ideas should BE promoted to the product backlog to move the product strategy forward.
- Ensure that feedback and requests are integrated into the product planning and development processes. Communicate the status of ideas back to your customers, partners, and internal teammates who submitted them.
- Track Product performance and gathers customer feedback to further improve the product.



Profil(s) recherché(s)
Qualifications :

- A 1st significative experience as product manager, who has worked ideally in the creation of a product from scratch (discovery / definition / launch / growth).
- Knowledge of all product strategy in a complex technical ecosystem.
- You can drive learning, alignment, and decision making cross functionally.
- Great communication skills in English, French is a plus, in a multicultural environment.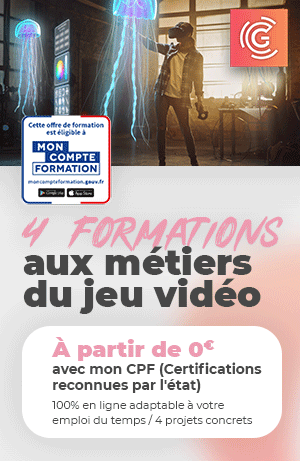 Date de publication initiale : 05/05/2022
---