Product Manager Mobile
CDI
Paris
il y a 102 jours
---
Cette annonce est désactivée, il n'est donc plus possible d'y postuler.
Vue d'ensemble
The Tiny Digital Factory is a video game development studio expert in F2P motorsport games on mobile phones.
Founded in 2015, the company is located in Montreal and Lyon. The company brings together 25 people with different expertises (publishing, programming, arts, design?) and aims for strong growth in the years to come.
To support this growth, we are strengthening our teams and hiring an experienced Product Manager Mobile.Working directly with the studio's Creative Director, you will define the marketing strategy for our games.
You are committed to the commercial and financial success of our titles.You are strongly involved in the digital sales of our games.
You will monitor the effectiveness of player acquisition campaigns.
You manage budgets and make recommendations. You manage the pages of our games on the App Stores (texts, videos, images, keywords).
You monitor the sales figures, the volumes, the margin. You also work on the potential implementation of NFTs in the games.
You ensure the implementation of the marketing plan in the various countries.
You collaborate with service providers and follow up on their achievements.
You are the privileged link between the studio and the international media and influencers.
You will be constantly monitoring the competitors, trends and market opportunities, integrating feedback from our players and building a global vision to inform and advise the design team.
You participate in the development and validation of roadmaps and you propose ways to improve the positioning.
Graduated from a business school, you have at least 5 years of successful experience in an equivalent position in the video game industry and in particular free to play games on mobile, ideally in the racing segment.
You show an interest in new business models and in particular Blockchain, NFT and metaverse.
Fluent written and spoken English (international contacts: service providers, media, clients, press).
Good communicator and autonomous, you are professional and want to apply your skills in a stimulating environment.
Great curiosity and general knowledge of video games.You are rigorous, an ability to analyze and make decisions.
Proactive attitude seeking to improve your skills and knowledge and to share this with the other members of the team.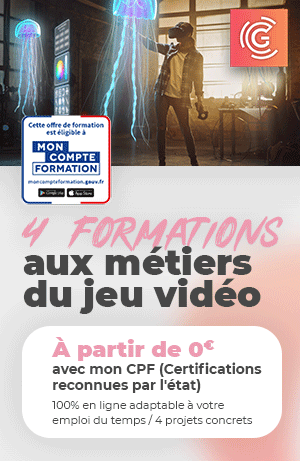 Date de publication initiale : 16/03/2022
---