---
Cette annonce est désactivée, il n'est donc plus possible d'y postuler.
Vue d'ensemble
About The Esports Observer
The Esports Observer is the world's leading source for esports business news and insights. TEO offers an integrated platform that enables companies to make the right decisions when venturing into the esports industry. We offer real-time business intelligence and reports, in addition to planning and hosting industry-leading events and conferences. Our ultimate goal is to increase transparency and foster growth in esports.

About the Role
You are a high-performer. Reporting directly to the CEO, you will be responsible for the heart of our operations, The Esports Observer platform. Working across the organisation, you will be responsible for developing TEO's website and data product portfolio. Your in-depth understanding of B2B markets and the esports industry will help you to identify market needs that can be met through TEO, combining content and data solutions.
Profil(s) recherché(s)
Your Roles & Responsibilities
Creating TEO's product roadmap and setting priorities by creating user stories for TEO's cross-functional teams, while owning and managing related backlogs and dashboards.
Identifying profitable opportunities, running competitor and market analysis, and launching new products into the market.
Generating product requirements and ensuring timely project execution and successful delivery by managing cross-functional teams and third party service providers.
Understanding B2B market needs and matching TEO's products and data inventory towards them to solve customer problems.
Conducting market research to understand upcoming trends in data products and news publishing and adapt relevant strategies to ensure TEO's long-term success.
Working with Marketing and Sales to determine product pricing based on market research data and anticipated volume.

Skills and Experience
Experience in working with media and data companies addressing top-level management members.
Excellent communication skills with the ability to precisely define and explain how your ideas are not only good for customers, but also good for business.
Experience in building a bridge between business needs and technology requirements.
Experience in turning gathered customer feedback into measurable actions.
Excellent project and program management skills and the ability to keep people informed through detailed project plans as well as high level management milestone plans.
Methodical in how to recover from mistakes, incidents, and learnings.
5+ years of experience in a similar role is a must.
Bachelor degree required as a minimum.
Informations complémentaires
What We Offer
The opportunity to develop yourself in the fast-paced esports industry.
A way to perform meaningful work in a growing team of high calibre people.
Quick decisions and professional environment.
An international office environment in the vibrant city of Berlin.
Cette offre concerne l'entreprise The Esports Observer. En cliquant sur le bouton "postuler", vous serez redirigé vers le site web du recruteur, et pourrez candidater directement par le biais de sa propre interface de recrutement.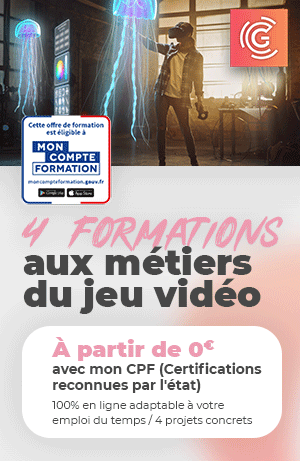 Date de publication initiale : 09/11/2018
---