Portfolio Senior Market Analyst W - M - Nb H/F
CDI
SAINT-MANDE, 94160 - Val de Marne
il y a 343 jours
---
Cette annonce est désactivée, il n'est donc plus possible d'y postuler.
Vue d'ensemble

Description de l'entreprise :

Ubisoft's 20, 000 team members, working across more than 40 locations around the world, are bound by a common mission to enrich players' lives with original and memorable gaming experiences. Their dedication and talent have brought to life many acclaimed franchises such as Assassin's Creed, Far Cry, Watch Dogs, Just Dance, Rainbow Six, and many more to come. Ubisoft is an equal opportunity employer that believes diverse backgrounds and perspectives are key to creating worlds where both players and teams can thrive and express themselves.

If you are excited about solving game changing challenges, cutting edge technologies and pushing the boundaries of entertainment, we invite you to join our journey and help us Create the unknown.

Description du poste :

We are recruiting a Portfolio Senior Market Analyst for the newly created Ubisoft Portfolio Strategy team, part of our Brand Portfolio Management department of over 110 people located on 6 sites : Paris, Montpellier, Montreal, San Francisco, Shanghai and Malmö.

In this context and reporting to the Portfolio Director, you will BE part of deploying the change that influences the business and contribute to the design of an ambitious brand portfolio strategy for Ubisoft. This strategy will enable the group to :
- Manage our multiple brands as a coordinated portfolio, by positioning and differentiating our brands from each other and from competition.
- Strengthen Ubisoft global ecosystem by developing a deep, diverse and balanced playground for audiences.
- Build a long-term vision on disruptive opportunities and internal capabilities.

The position is located at Ubisoft's International Headquarters, though other locations within our studios are possible.

Your missions will BE the following :
- Build a shared vision of Ubisoft Portfolio on the market by analyzing segments & audiences in collaboration with internal teams; elaborate opportunities for its development.
- Contribute to designing Portfolio architecture by comparing with relevant competitive benchmarks.
- Analyze implications of market trend and business model evolutions on our Portfolio strategy and participate in designing long-term evolution scenarios.
- Expand understanding of Portfolio performance vis-à-vis audiences, by designing audience and player analytic tools and reports, in cooperation with data science teams.



Profil(s) recherché(s)
Qualifications :

To succeed in this position, you have developed a strong market and audience analysis track record with experience in a fast-paced international context, ideally within the video games industry.

If you feel up to the challenge and can relate to the experience and qualities listed below, then don't hesitate any longer !
- You have experience in design & interpretation of complex market modelling & audience analytics.
- You can derive & synthesize, for smooth communication, strategic insights from quantitative & qualitative analysis.
- You are passionate about understanding future trends & entertainment markets' evolutions.
- You can work with diverse teams, in multiple locations, engaging their input and commitment to success.
- You have excellent communication and interpersonal skills.
- Fluent in English, having a solid understanding of the video game industry is a strong asset.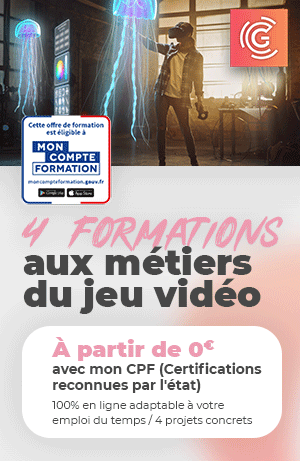 Date de publication initiale : 22/06/2022
---