Platform Programmer & Strategy Games - Paris
CDI
Paris
il y a 77 jours
---
Cette annonce est désactivée, il n'est donc plus possible d'y postuler.
Vue d'ensemble
Platform Programmer - Strategy Games - Paris
Location: Paris, France Salary: Negotiable
OPM are working with a team of experienced, quality driven video game lovers who want to create the finest strategy games in the Industry.
Based in Paris and established for over 7 years. they have developed critically acclaimed strategy titles. They boast a close relationship with the community which is a core feature of the studio's philosophy.
RESPONSIBILITIES:
Aid the team, under the supervision of the Technical Director and the Lead Programmer on a range of activities.
You will integrate various SDK and implement the necessary services through the existing layers of abstraction.
Profil(s) recherché(s)
REQUIREMENTS:
Master's degree in applicable field
Extensive professional experience in a similar or applicable position
Outstanding C# skills and understanding of Unity
Strong organisational skills
Excellent ability to work in a team and interact with a variety of disciplines including game designers and producers etc.
Solid build control to adjust to every platform
Good gameplay sensibility to understand the code and alter it according to each platform's requirements.
Good UI sensibility to alter their interfaces dependent on the platform requirements.
DESIRED SKILLS:
Basic understanding of Steam networks, Photon, and multiplayers.
Informations complémentaires
Interested in finding out more about the studio and project? Apply now or call directly today on +44 1206 214 418!
Name
Email
Telephone (optional)
Upload CV Max. file size: 10 MB.
E.g. Dropbox link
Message (optional)
Tags: C , PC , Unity Categories: Programming , Technical
We're proud to be partnering with MCV/Develop to bring you the 2022 30 Under 30 ? this time with a?
OPM are finally heading back to Germany to attend gamescom 2022! Kim, Hannah and Jon will be arriving in Cologne?
Do you have a passion for video games? Can you imagine spending your working hours designing, testing, or editing games??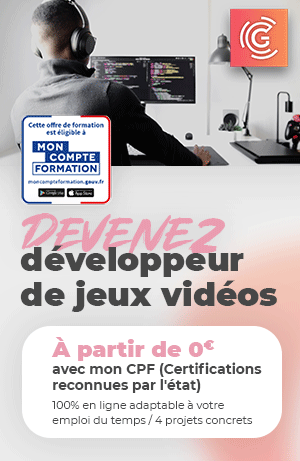 Date de publication initiale : 20/12/2022
---