NEW MEDIA & INFLUENCER MARKETER
CDI
Barcelona - 08018 Barcelona, Spain
il y a 1462 jours
---
Cette annonce est désactivée, il n'est donc plus possible d'y postuler.
Vue d'ensemble
Your mission: (if you accept it!)
As a New Media & Influencer Marketer (we know the title isn't super clear so read on) you will prospect new channels and media influencers in order to market one of our most special live games, it's kind of like non-traditional user acquisition. You then get to create and launch campaigns for the game, test new ideas, daily management of marketing activities assigned to you as well as sharing your enthusiasm with the team!
Analyzing, creating and optimizing campaigns for one of our biggest live games
Suggesting new tests/channels to increase our marketing impact
Manage and build the relationship with existing and future big partners, influencers and business targets plus develop these channels through daily interactions (can include a good deal of negotiating)
Participate to the elaboration of our marketing strategy aligning it with the business model and organizational structure.
Competitive intelligence and benchmarking (keep an eye on what's new and what our competitors are doing out there). Specifically, analyzing potential business opportunities:
- Direct deals
- Collaboration with other competitors
Drive new business revenue and growth, identify marketing and communication gaps/opportunities.
Capture and quantify business impact of the campaigns (of course there also is some weekly reporting to share your insights and ideas and their impact!)
Profil(s) recherché(s)
An example of a profile we really like:
3 years of experience in digital marketing campaigns and having worked in account or relationship management with large global partners
Existing contact with influencers
Understanding of a mobile environment and used to meeting monthly and/or annual targets
Of course, as for most jobs, we highly value good communication and negotiation skills, knowing how to work with a team (and liking it) and a few other basics like those!
Creative, daring, "marketingy", curious, persevering (even a bit stubborn!)
World championship gold medal in the office pack: Excel, Powerpoint... but if you're just an expert it's alright too!
Charismatic, eloquent and passionate!
Experience in breeding dragons is a plus but we will still consider your application if you've been training marine monsters instead!
Informations complémentaires
What's in it for you?
First of all, we can offer you an exciting and challenging role within a dynamic and friendly team.
Sounds like what other companies also say they have? Hold on, there is way more than just that!
You'll get the newest and most powerful devices and equipment to work with, along with a Spotify Premium account.
"Mens sana in corpore sano" is the Latin for "a healthy mind in a healthy body". Our SocialPointers get a healthy Monday breakfast + delicious daily lunch menus! Want to stay in shape? We have a brand new gym, football and basketball teams along with a fantastic physiotherapist.
"An apple a day keeps the doctor away" so we get fresh fruit at the office every day but of course you also get a private medical insurance, just in case.
Monthly events are there to get you to know your colleagues, drop by our hairdresser's to get ready (and forget your wallet).
People development is key for us: coupling an amazing training budget just for you and our internal mobility programs you get real growth opportunities!

If you are new to sunny Barcelona you can also join our Newbies Club: we offer weekend activities once a month, Spanish lessons and help with all your boring paperwork!

The list just goes on and on... so get your game on and apply now!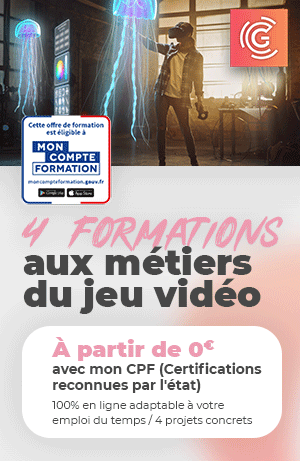 Date de publication initiale : 05/04/2018
---