Media Channel Manager - Branding M - W - Nb H/F
CDI
PARIS 1ER ARRONDISSEMENT, 75001 - Paris
il y a 34 jours
---
Cette annonce est désactivée, il n'est donc plus possible d'y postuler.
Vue d'ensemble

Description de l'entreprise :

Ubisoft's 20, 000 team members, working across more than 40 locations around the world, are bound by a common mission to enrich players' lives with original and memorable gaming experiences. Their dedication and talent has brought to life many acclaimed franchises such as Assassin's Creed, Far Cry, Watch Dogs, Just Dance, Rainbow Six, and many more to come. Ubisoft is an equal opportunity employer that believes diverse backgrounds and perspectives are key to creating worlds where both players and teams can thrive and express themselves. If you are excited about solving gamechanging challenges, cutting edge technologies and pushing the boundaries of entertainment, we invite you to join our journey and help us Create the unknown.

Description du poste :

Within the Global Publishing headquarter and as part of the team in charge of the global operations of our media activities, your main mission will BE to supervise the operations of digital media campaigns on several digital channels with an expertise on branding KPIS.

Specifically, your missions will BE :

To BE responsible for setting up and monitoring media branding campaigns at a global scale

· Co-develop campaigns with media planners to achieve strategic goals pre-defined by Brand teams

· Support planners in their audience strategy and audience sizing when building our yearly plans

· Set-up and optimize social media campaigns on business managers (META Business Manager, Twitter Ads, Snapchat for Business, TikTok Business Manager, Google Ads, Reddit) for Europe, North America and Oceania

. Supervise campaigns tactics and set-up when outsourced to an external partner for programmatic and Youtube

· Monitor and optimize the performance on all channels operated

· Provide post-campaign reporting with clear outcomes for future campaigns

Act as referent for Media Channel management for campaigns driven by branding KPIs

· Ensure a strong expertise on the ever-changing channels for which you are responsible

. Give insightful feedback on our digital channels to planners

· BE proactive about new media products to BE constantly in a test & learn process



Profil(s) recherché(s)
Qualifications :

You haveproven experience in a similar position, in the online media purchasing sector.

You have good technical knowledge of Online Media tools

You are able to manage several projects at the same time. You have a good understanding of online marketing processes and online advertising practices.

You are very rigorous, and comfortable with data. An interest in video games industry and the entertainment environment will BE a plus to produce value-added analysis and recommendations.

Finally, you are curious and follow the new trends of digital marketing, CRM and social media.

You speak English fluently.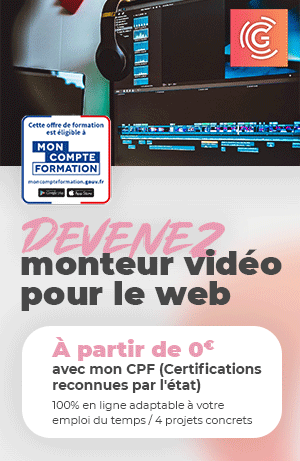 Date de publication initiale : 15/07/2022
---