---
Cette annonce est désactivée, il n'est donc plus possible d'y postuler.
Vue d'ensemble
You will be in charge of :
- Development of user centric gaming products and Participate in the development of User Experience (UX) research to develop customer focussed products.
- Develop product architectures and new technology concepts
- Develop mechanism design
- Build proof of concepts including function, manufacturability, and robustness
- Ensure high quality robust design of complex mechanical systems and components using tools such as dFMEA, QFD and FEA simulation.
- Analyze data generated from builds and lab experiments
- Work with Industrial Designers, and product development teams to define and develop products from concept to Mass Production
- Perform tolerance analyses to verify performance of mechanisms and cosmetic specifications in the presence of high volume dimensional variation
- Detailed 3D design and 2D documentation of all parts and assemblies
- Interacting with vendors as well as internal Manufacturing, supply Chain, NPI and Supplier Quality Engineering groups in the Far East to develop manufacturing processes, tooling
- Define reliability testing requirements and equipment
- Drive Innovation in Gaming technology and products Continuous improvement/advancement of Engineering capabilities
- Strong knowledge and experience in rapid prototyping, functional lab testing of concepts and analysis of test data.
Profil(s) recherché(s)
- 1-2 years experience in mechanical development of high volume consumer electronic products
- Detailed knowledge of plastics, metal, injection moulding and tooling
- Fluent in Design/Development process and tools of high volume manufacturing
- Fluent in Pro/Engineer or similar 3D CAD package including Advanced Surfacing
- Highly skilled in problem solving
- Design Thinking' mindset
- Strong Communication skills with experience in multicultural and multidisciplinary teams.
- Also good at interacting with senior team and management
- Able to speak up and own
- Strong knowledge in ANSYS simulation software
- A passion for PC gaming is a strong advantage
- Photo and video editing will also be an advantage
Informations complémentaires
Location : You can choose to come to our head office in Chiang Mai, Thailand or do remote working. Or a mix of the two.
Salary : Between $28400 and $47500 based on the profile + performance bonuses
Working hours : Flexible schedule but expect 40 hours a week.
Bonus : Once a year there will be a company retreat, most likely on a South East Asian island, all expenses (accommodation, flights, activities etc) will be paid for.
KLIM Technologies is a start-up specialised in gaming peripherals. We aim to become a major brand in the gaming world. With our first sale the 1st of August 2015 we now sell 20 000 products a month.
We are currently 17 in the company, from 6 different nationalities. Our particularities are that :
- We harvested the growth of online selling and adapted our entire strategy around it. This has allowed for our explosive growth. We will remain online.
- We fully support remote work. As long as you work hard and are reliable we give a lot of freedom in terms of schedule and location.
- We are self funded, meaning there is not outside investment. We have revenue, make a profit, reinvest the profit and so on. We believe it's a much healthier way to run a business.
- With our fast growth we are looking for new talent.
Our company's hiring philosophy is to believe in juniors for what are supposed to be senior positions. The trade off is that we are looking for people who can quickly get up to speed and help the company grow over the long term.
All nationalities are welcome.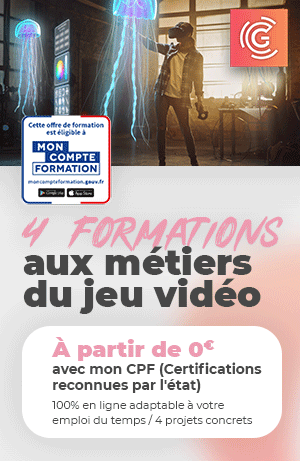 Date de publication initiale : 14/05/2018
---