Linux System Administrator Ubisoft IT Live Games (M/W/NB)
CDI
Paris, Île-de-France
il y a 22 jours
---
Cette annonce est désactivée, il n'est donc plus possible d'y postuler.
Vue d'ensemble
Duration of work: Full-time (no part-time)
Remote or on-site: Flexible working organization to be discussed. You have to be located in France to work with Ubisoft on this position
Ubisoft's 20,000 team members, working across more than 30 countries around the world, are bound by a common mission to enrich players' lives with original and memorable gaming experiences. Their dedication and talent have brought to life many acclaimed franchises such as Assassin's Creed, Far Cry, Watch Dogs, Just Dance, Rainbow Six, and many more to come. Ubisoft is an equal opportunity employer that believes diverse backgrounds and perspectives are key to creating worlds where both players and teams can thrive and express themselves. If you are excited about solving game-changing challenges, cutting edge technologies, and pushing the boundaries of entertainment, we invite you to join our journey and help us create the unknown.
JOB DESCRIPTION
The IT Live Games team is recruiting a Linux Administrator ; reporting into the IT Production Manager, you will be part of a team of 7 System Administrators distributed between France and Romania.
Your main missions will be the following:
Perform daily operations, such as infrastructure maintenance, upgrades, etc.,
Contribute to the design and maintenance of future and current infrastructure,
Develop and deploy solutions in Public Cloud (AWS, GCP) / Openstack,
Apply security best practices,
Deploy and maintain databases,
Participate in the on-call rotation,
Advanced troubleshooting, diagnosis, and problem resolution (infrastructure / network / systems / logs / metrics),
Write documentation and standard operating procedures,
Cultivate a strong relationship with development teams and partners alike,
Implement CI/CD pipelines according to DevOps best practices,
QUALIFICATIONS
To be successful in this role, you will need:
Background
A first experience working as a system administration/devops
Experience maintaining customer-facing production environments
Experience working across multiple regions remotely with colleagues and development teams
Required skills
Excellent knowledge of Linux operating systems with experience in administering critical systems ? performance and high availability,
Experience with source control tools such as Git, and good knowledge of source control management concepts such as branching, merging, integration, and versioning,
Experience with scripting languages such as Bash, Ruby, and Python,
Experience with infrastructure monitoring and visualization tools: Prometheus, Zabbix, Grafana, Kibana,
Experience with database technologies: Redis, MySQL, MongoDB, Elasticsearch, and related concepts,
Speaking English is mandatory for this position, as the team is distributed globally.
Here is an overview of the technologies you will be exposed to (experience on these technologies is appreciated):
Infrastructure as Code/Configuration management: Terraform, Chef, Ansible?
Private and public Cloud: AWS, GCP, Openstack,
Containerization: Kubernetes and Docker
Understanding of networking concepts and protocols, and troubleshooting expertise in this context
ADDITIONAL INFORMATION
Ubisoft's perks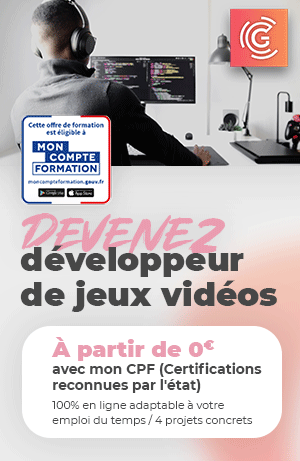 Date de publication initiale : 09/05/2023
---